Make Your House a Dream Home With North Salt Lake, Utah Home Addition Services
Located a mere 10-minute drive from downtown Salt Lake City, North Salt Lake, Utah sits in the shadow of the mountains and offers a slower pace of life, while still close enough to downtown for a night out. This area is a haven for outdoor lovers who make the most of the nearby ski resorts and a variety of local parks, including Tunnel Springs Park, for hiking and biking.
In the North Salt Lake, Utah area, the homes are a mixture of mature homes and newly constructed dream homes with condos sprinkled throughout the area. If your North Salt Lake home has begun to seem smaller or lacks the functionality your family needs, it might be time for a home addition.
If you've been living in your home for a few years, it may not function for your family as well as it did in the beginning. It's possible that you've added more family members or your small children have grown into teens who need their own space. Your parents may be getting older and can no longer live at home alone, so you've brought them home. Don't worry! You don't have to go through the hassle of selling your current home and finding a new one.
Premier Remodeling can help make your home more functional for your family. If you don't have the acreage, we can add a second or third story to your existing home. With a large yard, we can build out from the original home. What type of addition do you need?
Many home additions create one or more additional bedrooms. If your family is growing, then you may need another couple of bedrooms. As your kids get older, they might not appreciate sharing a room, and adding another room will bring peace to your home. You may need a guest bedroom for all the visitors you get during ski season
If your parents are getting older, you may want them to live with you, while they want to keep some of their freedom and independence. A mother-in-law suite might be the compromise. You can create the living area with its own bedroom, bath, kitchen, and living area. You can also decide if it has a separate entry, or you can only access the area through the house.
If you have a small house, you might need a larger space for your family to spend time together. You need space for seating, games, and relaxing. You can use a home addition project to create a space large enough for the entire family to enjoy at once. You can add built-in bookshelves or room for your television.
Your kids need their own space to play, and you might not have space for them to do it. With a home addition project, you can build a dream space for your kids. You can add in a climbing area or a built-in playhouse. We can design the space with built-in bookshelves for books, toys, and movies.
Does your hubby need his own space to hang out with his friends? You can use the home addition project to build him a man cave. A built-in bar and small galley kitchen will keep him and his friends out of your way on game day. Our designers will work with him to create the ideal man cave.
At Premier Remodeling, we strive to treat all of our customers like friends and neighbors. Our professional staff enjoys working with clients from around the North Salt Lake, Utah area and surrounding communities. These communities include:
We offer service to many towns and communities in the area so if you don't see your town, it's possible that we can handle your home addition. Please, contact our office to inquire if we can handle renovations in your area.
Our Rich History in the North Salt Lake, Utah Area
Our history in the Ogden Valley area began in the late 1800s. John Watkins immigrated from Germany into the United States and settled in Utah. He built his family home in Midway and built a stellar reputation as a builder and architect throughout the local area. Today, you may see red brick Victorian-style homes throughout the area. These are the remaining examples of John's work.
Over 15 years ago,  Luke Watkins worked as a general contractor and decided to go out on his own, opening Premier Remodeling. As his business grew, he asked his brothers, Matt and Caleb, to join the business, and they did. Finally, their father, Greg, joined the firm. At Premier Remodeling, we take pride in being a multi-generational company with a tremendous amount of combined experience in the business.
Reasons to Call Us First for Your North Salt Lake, Utah Home Additions
It seems like everyone with a truck and toolset calls themselves a general contractor, making it difficult for you to know who to call when you need a home addition. We understand that we have competition, and we work hard to rise above the pack and set us apart from our competition. Here are a few reasons to make Premier Remodeling your first call:
Over 15 years of experience running a construction firm
Family-owned and locally-operated business
Generations in construction and contracting
Doesn't require a 50 percent deposit
Bill our clients for only the work completed at the date of the invoice
Work directly with a single employee at each stage of the project
and many more.
At Premier Remodeling, we never forget that you have a choice of contractors to handle your home addition, so we strive to be the best and set ourselves apart with outstanding customer service and finished work. We are ready to hear about your expectations for home additions and turn it into a completed job. Contact us today to schedule an appointment and take the first step.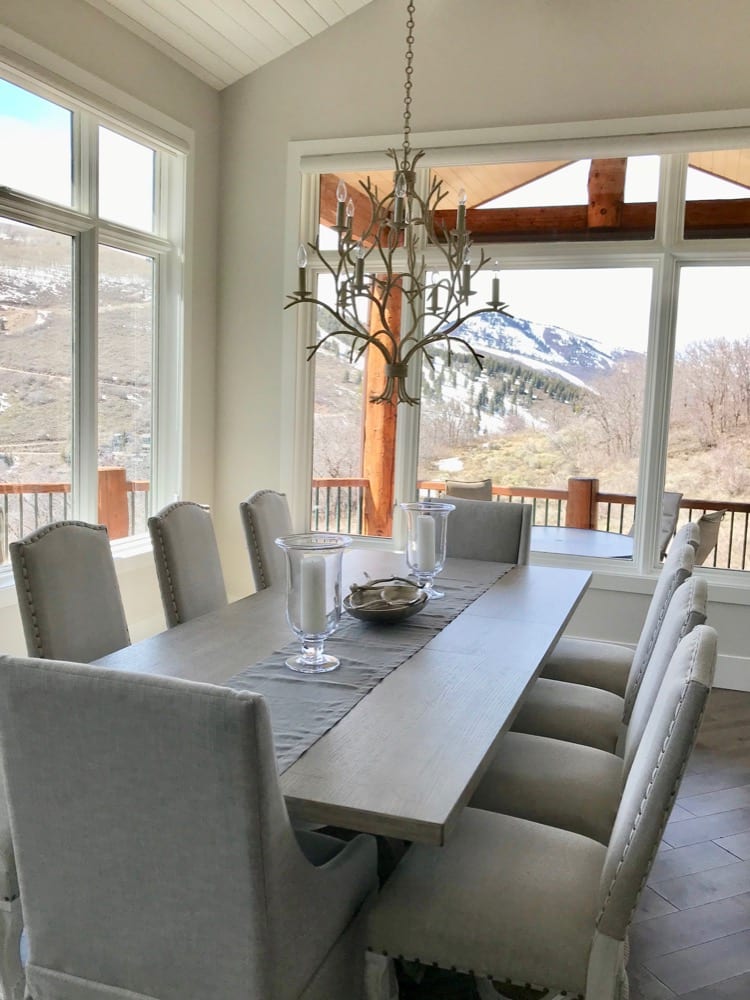 We are so happy with our house. They did a great job and are super easy and personable to work with!
Great people will use them for any of remodeling jobs in the future. Their work is top notch.
Love our bar basement addition in Taylor!
Professional & thorough.
Growing families, growing dreams, and lifestyle changes can all mean that you need to expand your home. Whether you need to build up, build out, or build on, you can trust the Premier Remodeling team to take care of your home addition just the way you envision it. All too often, remodeling companies convince their potential clients to change their dreams for home additions to make the job easier with words like "seamless" and "matching." That's not the way we work. We enjoy the challenge of bringing your home addition dreams to life in a way that matches your existing structure and decor. Our goal is to take our service to the next level. Partnering with our customers inspires us to work harder and provide more innovative homes for our clients year after year.
Your kitchen is one of the most important rooms in your home. It's where the entire family gathers together, a space for entertaining, and a personalized sanctuary for the home chef. You deserve to have a kitchen that reflects your sense of style and provides the function you need to create your favorite culinary delights (or grab take-out with the family). Let us make your kitchen incredible, with a beautiful design, high quality materials, and unbeatable craftsmanship.
An unfinished basement is like a blank canvas. It has all the potential in the world. Whether your basement fills you with longing for a family game room, additional living space for your teens, a guest room for visitors, or a space to pursue your favorite hobbies, our team can help you make it happen. Pour your biggest dreams into a wishlist, and allow our experienced team to guide you to basement renovation results even more stunning than you imagined.