A Leader Among Home Renovation Companies
Serving Davis, Morgan, Weber, Box Elder, and Summit Counties
We're lucky enough to live and work in an area that's surrounded by stunning natural beauty. It's no wonder that many of us are inspired to create beautiful homes to match! At Premier Remodeling, our team takes pride in bringing stunning homes to life. Whether it's a remodel of your current residence or a brand new, custom built dream home, we aim to exceed your expectations every time. Our attention to detail, communication, and craftsmanship make us a standout among home renovation companies in the northern Utah area.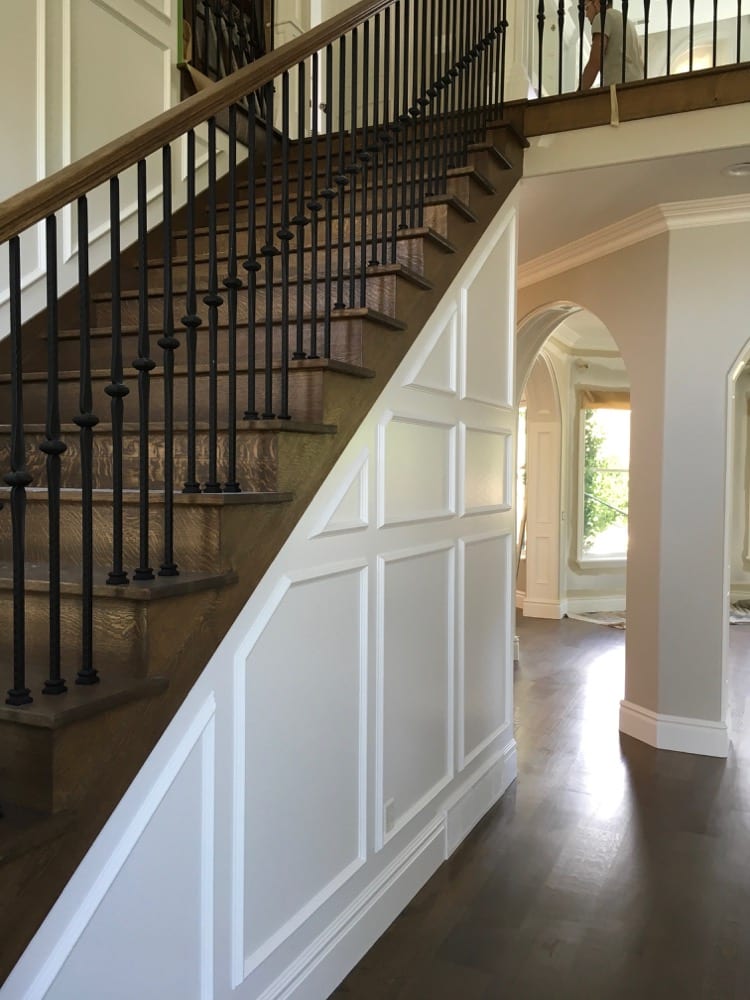 Our Service Area for Home Renovation, Remodeling, and New Builds
At Premier Remodeling, we work hard to make our services available to the homeowners in areas from North Odgen all the way to the North Salt Lake areas and Park City. Over the course of our 15 years in business, we have become one of the most widely recommended and relied-on home renovation companies in the area and would be honored to bring our skills and knowledge to your project.
We service all of Layton and Ogden Valley, including the towns of Eden, Huntsville, and Liberty. As locals ourselves with decades of experience in the construction and remodeling industries, we understand the unique challenges that come with building in Utah's mountain terrain. We enjoy the challenge of creating beautiful homes that compliment the gorgeous landscape around them!
Our service area also extends into Northern Salt Lake, including Bountiful, Farmington, Fruit Heights, Kaysville, South Weber, Pleasant View, and more. We want to help make these communities even more inviting by helping residents keep their homes updated, refreshed, and beautiful.
Please note: while we do travel to Park City, due to time and travel restrictions, we unfortunately cannot offer our services in Salt Lake City itself.
What We Can Do For Your Home Project:
At Premier Remodeling, we offer a wide variety of services that are then individually tailored to meet the needs of each homeowner we work with. We are not a one-size-fits-all company! Our team approaches every new project with a fresh eye, which helps us build to your specifications, desires, and lifestyle.
As good as they may be, many home renovation companies lack the experience needed to fully bring their clients' visions to life. However, that's not the case with us! Our talented, hardworking craftsmen have years of experience under their belts and have the grit and determination to complete projects that other companies say are impossible. They continue to rise to whatever remodeling or building challenge they face. We hold ourselves to a very high standard, and to us, the challenge is part of the fun.
We offer many home renovation, remodeling, and building services, including:
Basement renovations
Mother-in-law suite construction
Living space upgrades and remodels
Custom cabinetry
Partial home remodels
If you don't see a service you're looking for on the list, give us a call at (801) 725-0000. We may still be able to help with your renovation and building needs.
What Makes Us Stand Out From Other Remodeling and Home Renovation Companies in Northern Utah:
First and foremost, we tailor everything we do to your needs and wants. You are at the center of our entire process - from beginning to end! We've mastered the art of renovating and building dream homes and understand how important it is for you to be kept in the know when it comes to your project.
We cater to all types of homeowners - from longtime residents to new move-ins to those with second homes who go back and forth between the two. If you belong to the latter group, we're happy to complete your remodel or build while you're away so that you can come home to your brand new, beautiful house. Our job is to create stunning homes, and to us, that all starts with listening to you.
One thing that makes us particularly unique in the construction world is our debt-free policy. We take special care to handle our finances well, which enables us to operate very differently than your average home renovation company. For example, we do not require 50% of the cost up front as many other home renovation companies do. Instead, you'll pay us on a monthly basis, and we will only bill you for the work we've already completed. All of the money you spend will go towards your project - no one else's!
Are you ready to get started on your remodel or custom home? If so, call us at (801) 725-0000 or fill out our online Contact form to get started!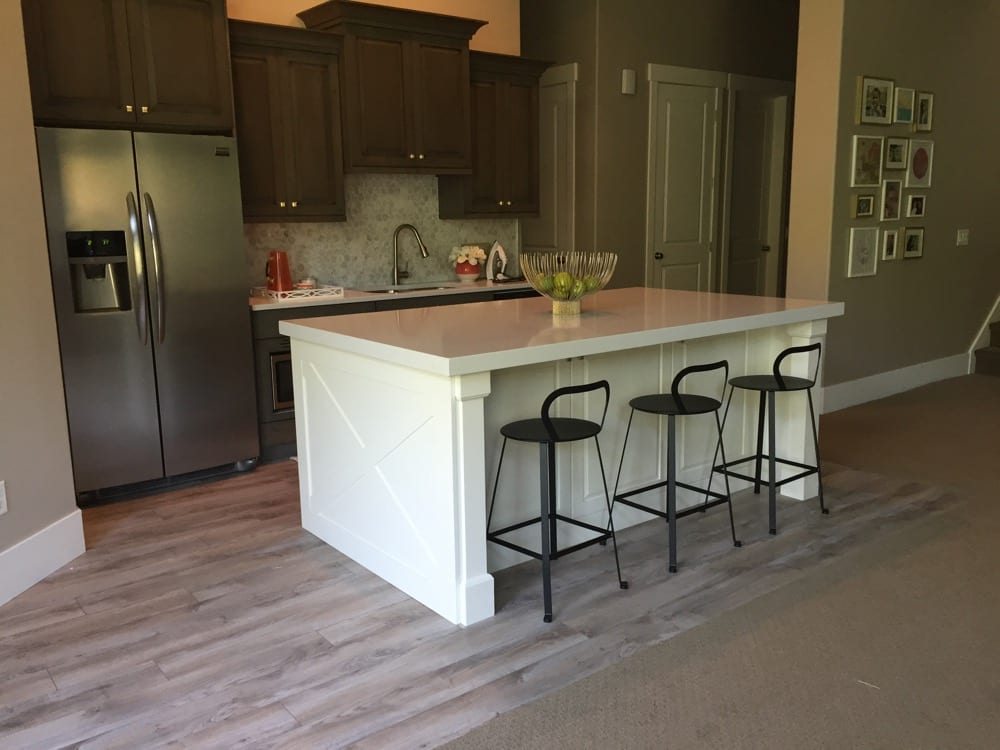 We are so happy with our house. They did a great job and are super easy and personable to work with!
Great people will use them for any of remodeling jobs in the future. There work is top notch.
Love our bar basement addition in Taylor!
Professional & thorough.
Growing families, growing dreams, and lifestyle changes can all mean that you need to expand your home. Whether you need to build up, build out, or build on, you can trust the Premier Remodeling team to take care of your home addition just the way you envision it. All too often, remodeling companies convince their potential clients to change their dreams for home additions to make the job easier with words like "seamless" and "matching." That's not the way we work. We enjoy the challenge of bringing your home addition dreams to life in a way that matches your existing structure and decor. Our goal is to take our service to the next level. Partnering with our customers inspires us to work harder and provide more innovative homes for our clients year after year.
Your kitchen is one of the most important rooms in your home. It's where the entire family gathers together, a space for entertaining, and a personalized sanctuary for the home chef. You deserve to have a kitchen that reflects your sense of style and provides the function you need to create your favorite culinary delights (or grab take-out with the family). Let us make your kitchen incredible, with a beautiful design, high quality materials, and unbeatable craftsmanship.
An unfinished basement is like a blank canvas. It has all the potential in the world. Whether your basement fills you with longing for a family game room, additional living space for your teens, a guest room for visitors, or a space to pursue your favorite hobbies, our team can help you make it happen. Pour your biggest dreams into a wishlist, and allow our experienced team to guide you to basement renovation results even more stunning than you imagined.