Time to Remodel Your Home in Kaysville, UT with Our Experienced General Contractors?
Kaysville, Utah is often referred to as Utah's Hometown for good reason. It has a rich history, a vibrant community of more than 30,000, amazing law enforcement and firefighters, excellent schools like Davis High School (Go Darts!) and advanced education from Davis Applied Technology College. There are also ample opportunities for fun and recreation! Our families love going to the Kaysville Theater, Cherry Hill amusement park, the amazing local parks, the new splash pad for kids and the local trails and easy access to the Wasatch Mountains. Kaysville is business friendly and has low tax rates making it more appealing and encouraging future growth. In short, it's a great place to visit, but it's an ideal place to live and raise a family. Not to mention the amazing food at Orlando's! But, you already know all that. Those are some of the reasons that you chose to make Kaysville, Utah your home. We understand, those are the same reasons we love living in this area too.
Think back to when you were house shopping, you were faced with several choices and you saw some amazing homes that were almost right. You finally found one that you liked better than the rest, and you bought it. You're pretty happy with your home, but are you 100% satisfied? Ask yourself and your family if your house is supporting the lifestyle your family leads. If your growing family is running out of space, or your home isn't as functional as you need it to be, or you're just ready for something new, let Premier Remodeling help you turn it into your customized dream home.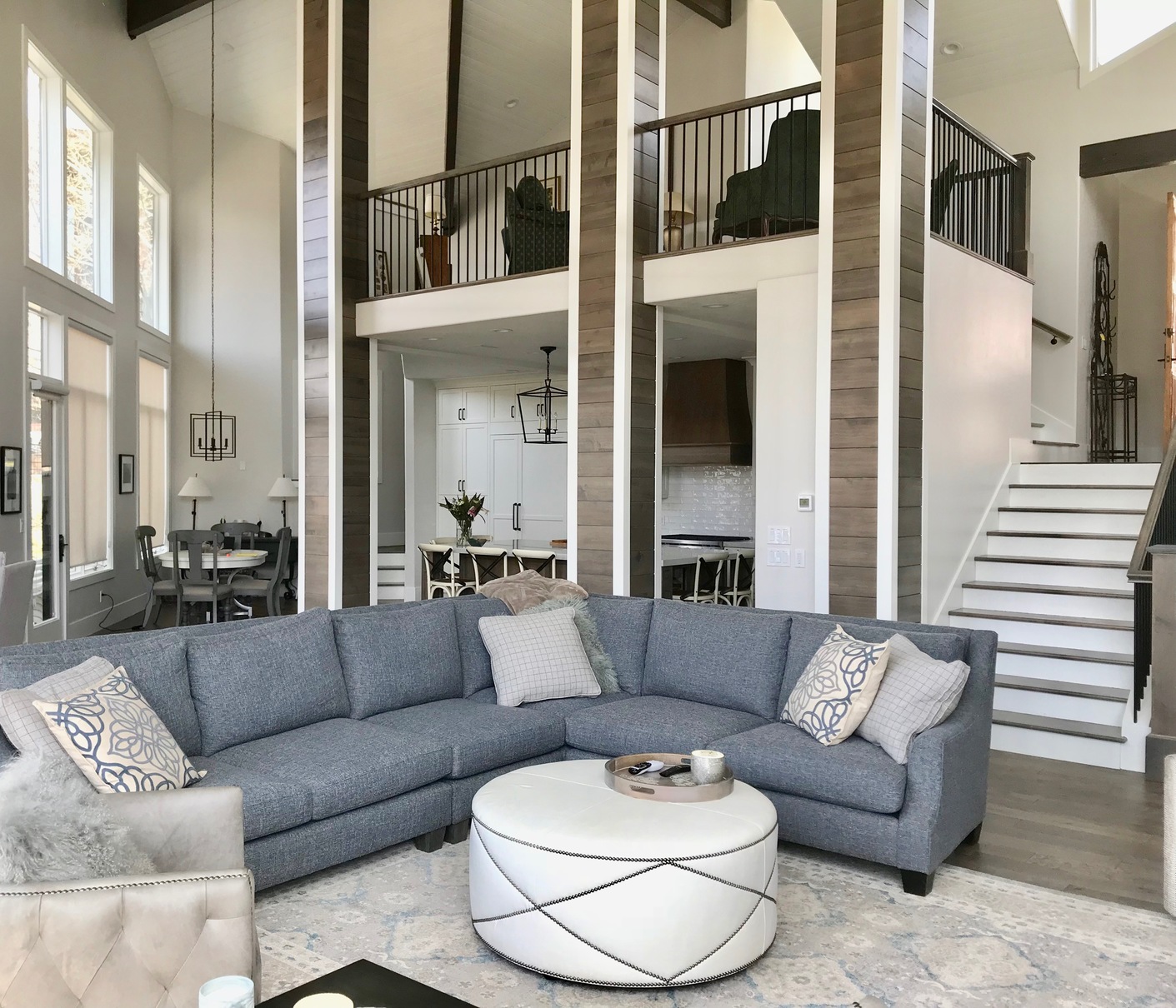 Generations of Experience
Premier Remodeling has only been in business for the last 15 years, but that's only the latest chapter of our family's story. It all began back in the 1800s with Thomas Watkins, the original architect of the family. In fact, many of the homes his son built are listed on the National Registry. That family tradition carries on today with three generations of general contractors working together to accomplish amazing home renovations and upgrades. They don't stop there, these guys are also awesome builders who create masterpieces from the ground up.
Our expert designers, architects and general contractors know that your home's functionality has an impact on your family. We sit down with every customer to get to know them on a personal level. We aren't doing it because we're friendly, although we do enjoy the visits, we know home remodeling is personal and we want to get it right. We're good listeners and we also have big imaginations so we can see a client's vision, help them refine their expectations, and make it happen.
As builders and contractors, we put a lot of focus on making sure that everything we build is structurally sound. We only use the highest quality materials and our craftsmen adhere to best practices and safety protocols. We also know a thing or two about aesthetics and we appreciate a beautiful space as much as anyone. We take pride in creating spectacular spaces that please the senses, soothe the soul, and refresh the spirit of those who live in them.
Our customers enjoy the peaceful suburban setting of Kaysville, UT and they can't imagine living anywhere else. They also appreciate the quiet comfort and luxury that a beautiful home offers. They also understand that the right contractor makes all the difference. From updating an outdated kitchen, bathrooms, and interior to completely remodeling the home, Premier Remodeling is the remodeling contractor of choice for luxury conscious homeowners.
At Premier Remodeling, we put a lot of emphasis on listening to what our clients want and need from their remodeling project. We don't use high-pressure, pushy sales tactics to push our own agenda, that's not how we operate. Instead, we sit down with every customer to discuss their expectations and we make sure we understand exactly what they want before we begin. We also check in periodically throughout the remodel process to make sure we're on the right track.
Home renovation can be an expensive endeavor and most renovation companies require homeowners to make a deposit before work begins. This is usually somewhere around 50% of the total cost with the balance being due upon completion. We do things a little differently. We bill monthly for the work we've already completed and continue to do so until the job is complete. What's unique about that is your money goes directly into your project when it's needed. That's just one of the ways we stay debt free and fluid.
Full Line of Remodeling and Building Services
We're called Premier Remodeling for a reason. We take our jobs seriously and we're confident that we can accomplish any remodeling goal you have. If you're looking to update the main living spaces in your home, remodel the kitchen, move rooms around, or expand your space, we've got you covered. In fact, we offer a full line of remodeling services including, but not limited to:
Living Space Updates, Upgrades, & Remodels
Kitchen Upgrades & Remodeling
Custom Cabinetry Creation & Installation
Basement Finishing & Renovations
Home Additions & Expansions
Mother-In-Law Suite Design & Construction
Home Theater Design & Construction
Custom Luxury Home Builds
Pools and outdoor living spaces including outdoor kitchens, gas fire pits, and patios
Don't worry if you don't see your particular project on the list above, this is only a short list. If you have a project in mind, no matter how big or small, you can rest assured that we can take care of it for you.
Reap the Rewards of Remodeling
The median home value in Kaysville is around $411,000, which is an increase of 16.2% over the past year and experts predict they'll climb an additional 8% or so within the next year. Those are great statistics for a homeowner who is considering a remodel. Investing now in a kitchen remodel, a new master bath, add-on, or whole house remodel will pay off, if and when you decide to sell. In fact, you can expect to get a return of 56% of your investment with most major remodel projects.
Contact Our General Contractors Team for Your Next Kaysville, UT Project
We know how important it is for your home to feel and function the way you need it to. We also know that you want to live in beautiful, one-of-a-kind, luxurious home. We can make that happen.  If you're ready to discuss your dream home remodeling project check out our online portfolio, contact us online, or call (801) 725-0000 and we'll schedule a consultation.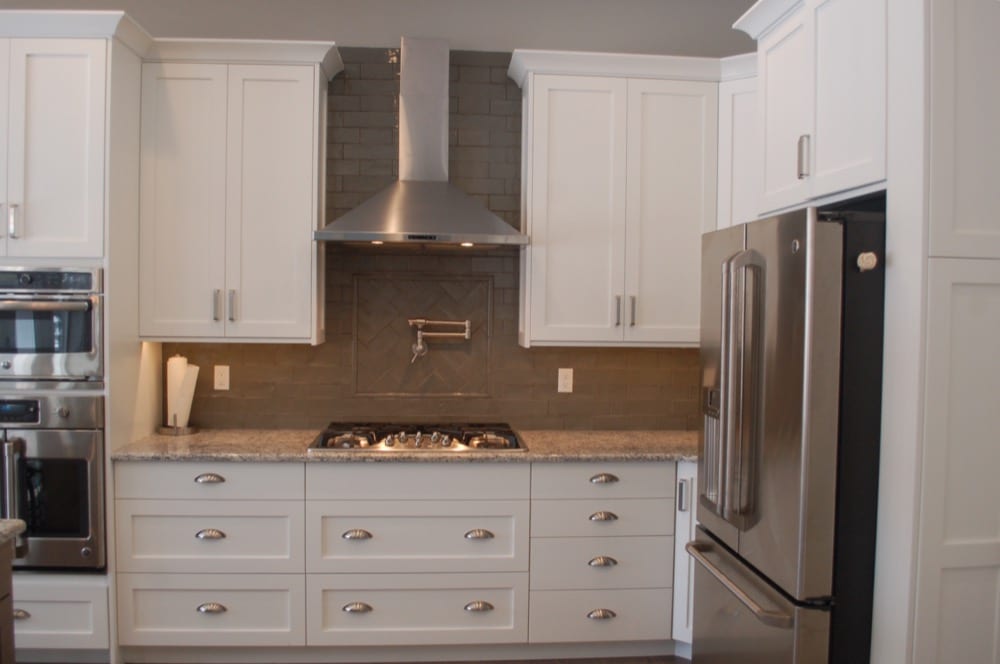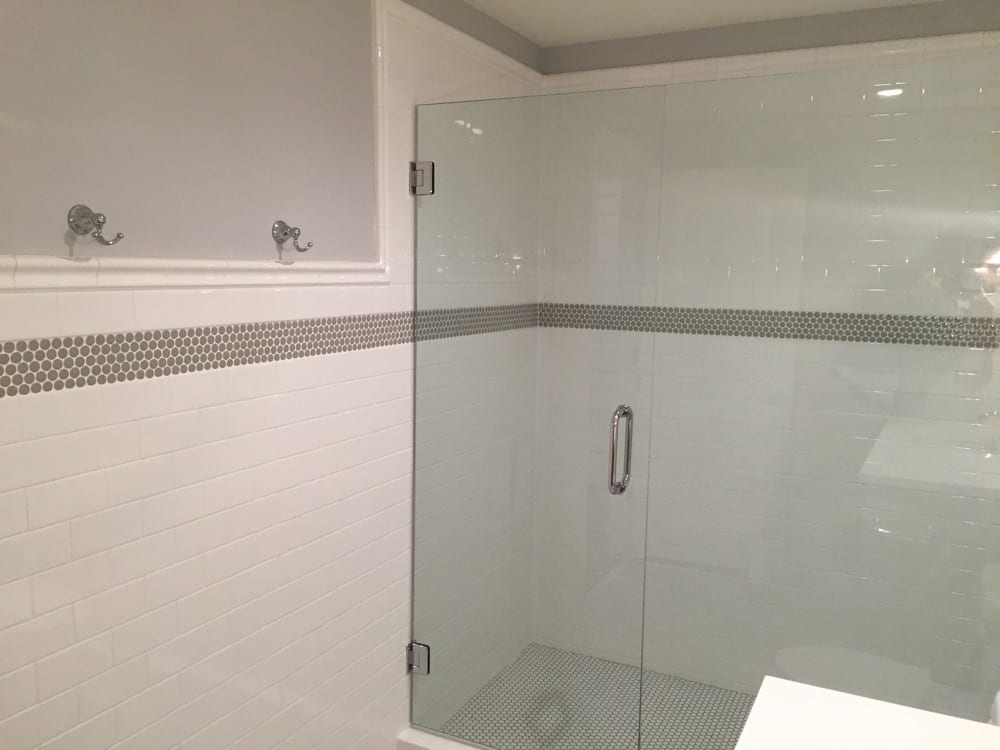 We are so happy with our house. They did a great job and are super easy and personable to work with!
Great people will use them for any of remodeling jobs in the future. Their work is top notch.
Love our bar basement addition in Taylor!
Professional & thorough.
Growing families, growing dreams, and lifestyle changes can all mean that you need to expand your home. Whether you need to build up, build out, or build on, you can trust the Premier Remodeling team to take care of your home addition just the way you envision it. All too often, remodeling companies convince their potential clients to change their dreams for home additions to make the job easier with words like "seamless" and "matching." That's not the way we work. We enjoy the challenge of bringing your home addition dreams to life in a way that matches your existing structure and decor. Our goal is to take our service to the next level. Partnering with our customers inspires us to work harder and provide more innovative homes for our clients year after year.
Your kitchen is one of the most important rooms in your home. It's where the entire family gathers together, a space for entertaining, and a personalized sanctuary for the home chef. You deserve to have a kitchen that reflects your sense of style and provides the function you need to create your favorite culinary delights (or grab take-out with the family). Let us make your kitchen incredible, with a beautiful design, high quality materials, and unbeatable craftsmanship.
An unfinished basement is like a blank canvas. It has all the potential in the world. Whether your basement fills you with longing for a family game room, additional living space for your teens, a guest room for visitors, or a space to pursue your favorite hobbies, our team can help you make it happen. Pour your biggest dreams into a wishlist, and allow our experienced team to guide you to basement renovation results even more stunning than you imagined.