A Beautiful Kitchen Renovation That Is All Yours
Choose Excellent Layton, Utah Kitchen Remodeling Contractors
Between cooking, mealtimes, snacks, entertaining, and all the cleaning it takes to keep up, it's no wonder the kitchen is one of the most important rooms in a home! Many people spend a good portion of their time there, so it's important that the kitchen be functional and appealing. If your Layton, Utah home is in need of a kitchen renovation, we would love to be the team you call to get the job done.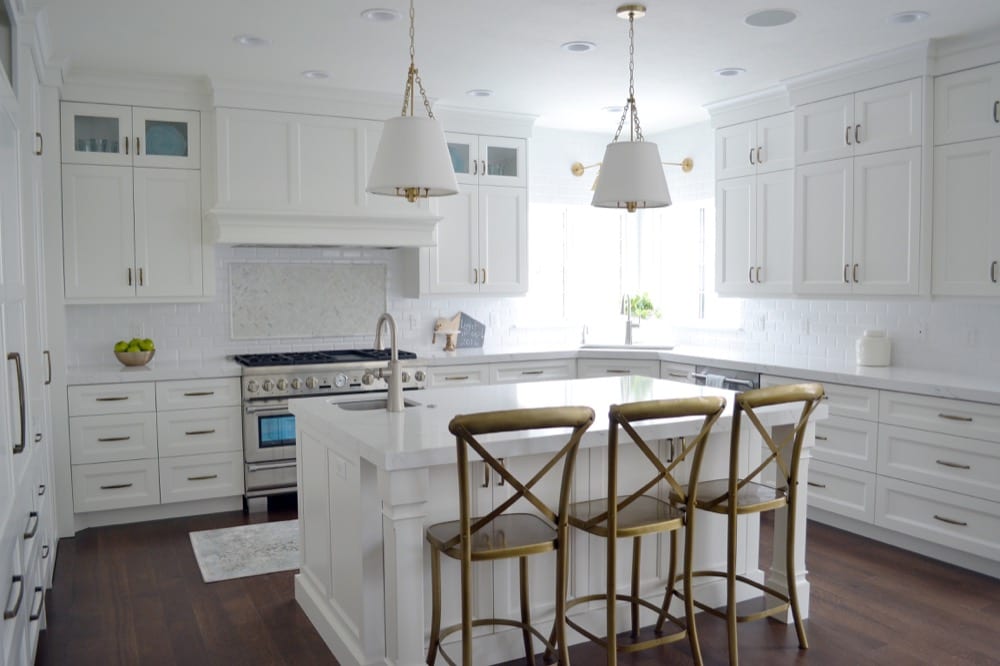 We'll Take On Any Kitchen Remodel!
No two homes are the same, which means that no two kitchens are the same. At Premier Remodeling, we have years of experience in bringing kitchen renovations of all kinds to life. We approach every project with fresh eyes, which helps us more easily adapt to your needs, lifestyle, and preferred aesthetic. It also allows us to creatively solve any problems that may arise.
You may be wanting to overhaul your entire kitchen - from the light fixtures to the cabinets to the flooring. On the other hand, you may only want new countertops. However large or small your kitchen renovation is, our experienced, hardworking team can make it a reality. To us, nothing is impossible, and the challenge is what makes it fulfilling.
Why Invest In A Kitchen Renovation?
Your home is a wonderful asset - both financially and emotionally. There's nothing like coming home after a long day at work to a place that's truly your own. Not only will a kitchen renovation increase the resale value of your home, but it will also increase your quality of life.
If you've lived in your home for a while, then you know exactly what features of your kitchen that you love, and which ones you don't care for. Or, if you've recently bought a home, it may need a few upgrades to bring it in line with your preferences. Either way, we're here to help make sure your kitchen remodel goes smoothly with results that will exceed your expectations. Investing in this important part of your home can go a long way towards boosting your home's value and making your life easier and more enjoyable.
Kitchen Remodeling Contractors Unlike Any Other
At Premier Remodeling, we take responsibility and accountability very seriously. It's our mission to make sure our clients and their homes receive the care and attention they deserve. To do that, we start by holding ourselves to a very high standard both in our craftsmanship and in our business.
We are a debt-free company and intend to stay that way. Our financial stability enables us to have a unique billing system unlike any other kitchen remodeling contractors in the Layton area. Instead of requiring 50% of the cost before we even begin construction, we will bill you on a monthly basis for work that we've already completed. This system serves two purposes: it keeps us accountable, and it helps you stay up-to-date on that status of your project.
Additionally, we take every possible step to make sure our measurements and plans are precise and that our communication with you is excellent. To do this, we use cutting edge technology both on and off the construction site.  Perhaps the most important technology we use is our digital 3D software, which helps us work with you to plan your kitchen renovation. Since we work with both permanent and seasonal residents of Layton, this helps us share and collaborate with you no matter where you're located. With this technology, we can simulate the look of different options and materials so you can have more control over the final result.
Kitchen remodels are a specialty of ours, but they aren't the only thing we can do for you. Our home renovation and building services include:
Basement renovations
Mother-in-law suite construction
Living space upgrades and remodels
Custom cabinetry
Partial home remodels
If you don't see a service you're looking for on the list, give us a call at (801) 725-0000. We may still be able to help with your renovation and building needs.
At Premier Remodeling, we work hand in hand with homeowners throughout Layton, Park City, and the areas north of Salt Lake. It's our business to bring stunning homes to life, all while exceeding owner expectations and treating you as an equal partner throughout the entire process. We will always listen to your concerns and involve you in every important decision there is to be made. Relationships are important to us, and we promise to treat you and your home with the respect and care you both deserve. We would be honored to be your partners in creating the custom, luxury home of your dreams.
Are you ready to get started on your remodel or custom home? If so, call us at (801) 725-0000 or fill out our online Contact form to get started!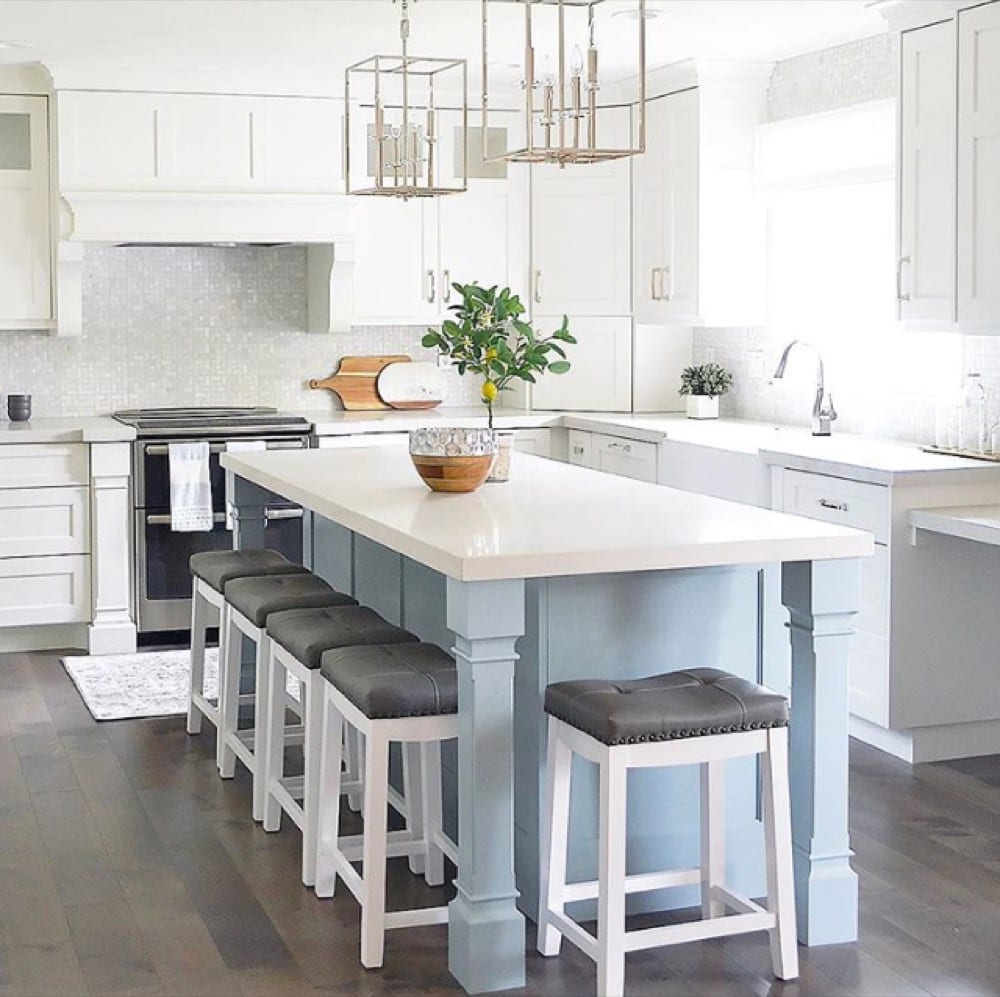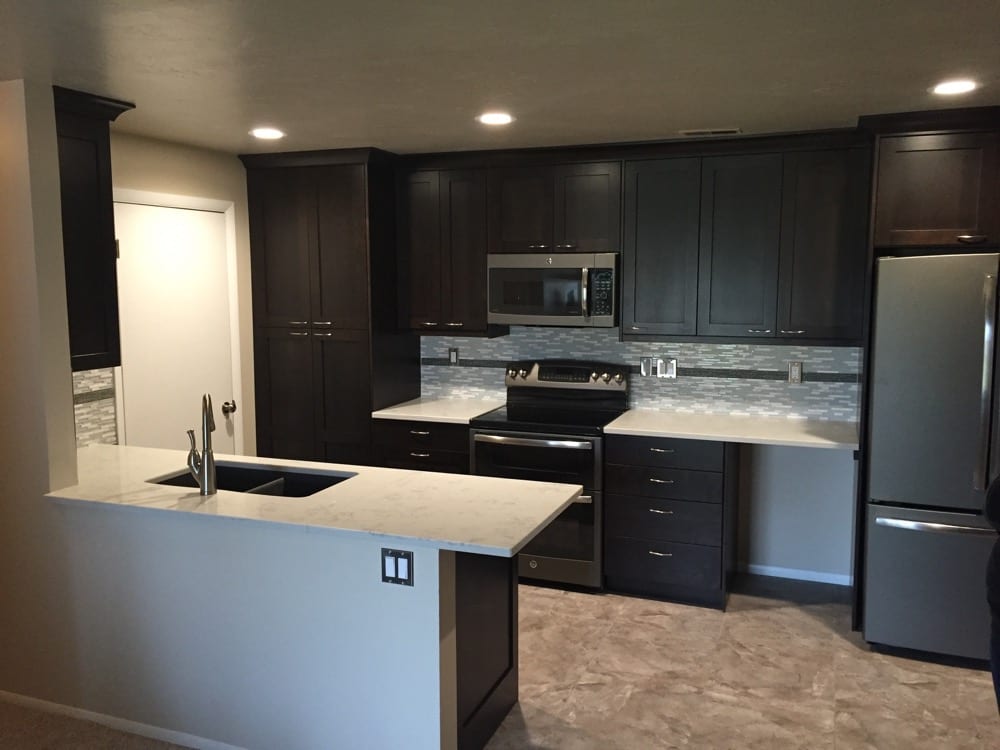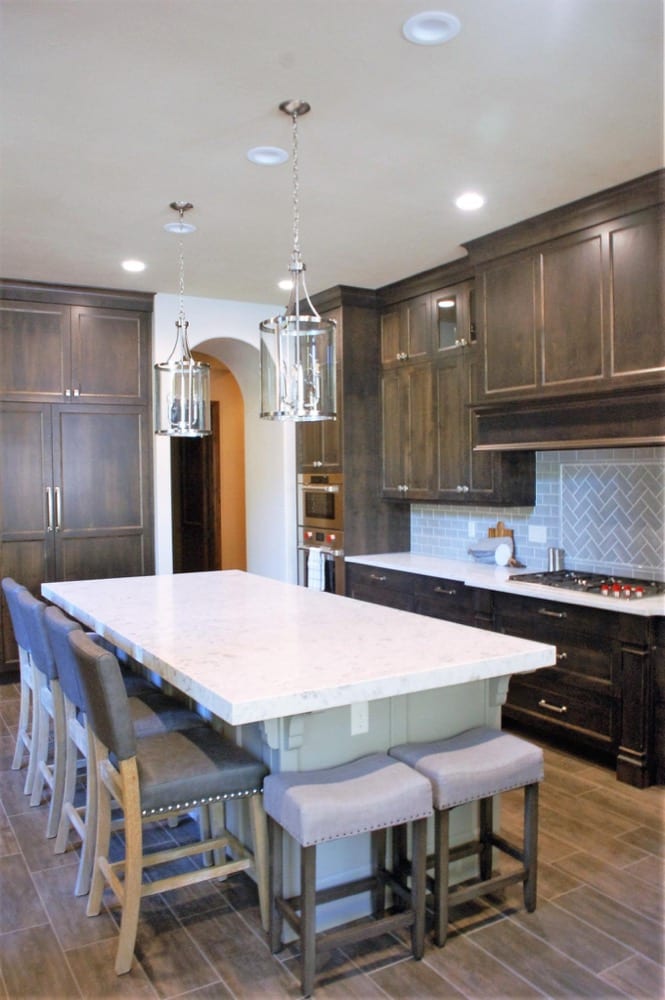 We are so happy with our house. They did a great job and are super easy and personable to work with!
Great people will use them for any of remodeling jobs in the future. Their work is top notch.
Love our bar basement addition in Taylor!
Professional & thorough.
Growing families, growing dreams, and lifestyle changes can all mean that you need to expand your home. Whether you need to build up, build out, or build on, you can trust the Premier Remodeling team to take care of your home addition just the way you envision it. All too often, remodeling companies convince their potential clients to change their dreams for home additions to make the job easier with words like "seamless" and "matching." That's not the way we work. We enjoy the challenge of bringing your home addition dreams to life in a way that matches your existing structure and decor. Our goal is to take our service to the next level. Partnering with our customers inspires us to work harder and provide more innovative homes for our clients year after year.
Your kitchen is one of the most important rooms in your home. It's where the entire family gathers together, a space for entertaining, and a personalized sanctuary for the home chef. You deserve to have a kitchen that reflects your sense of style and provides the function you need to create your favorite culinary delights (or grab take-out with the family). Let us make your kitchen incredible, with a beautiful design, high quality materials, and unbeatable craftsmanship.
An unfinished basement is like a blank canvas. It has all the potential in the world. Whether your basement fills you with longing for a family game room, additional living space for your teens, a guest room for visitors, or a space to pursue your favorite hobbies, our team can help you make it happen. Pour your biggest dreams into a wishlist, and allow our experienced team to guide you to basement renovation results even more stunning than you imagined.