Premier General Contractors for Your Davis County, Utah Home
Throughout Davis County, there is a combination of older single-family homes, vacation rentals, and new homes builds. If you've been in your home for a few years, it might not be the home of your dreams anymore. It's possible you had more children or the kids grew up and left home. A home remodel can return your house to the functional space you need with the help of a general contractor.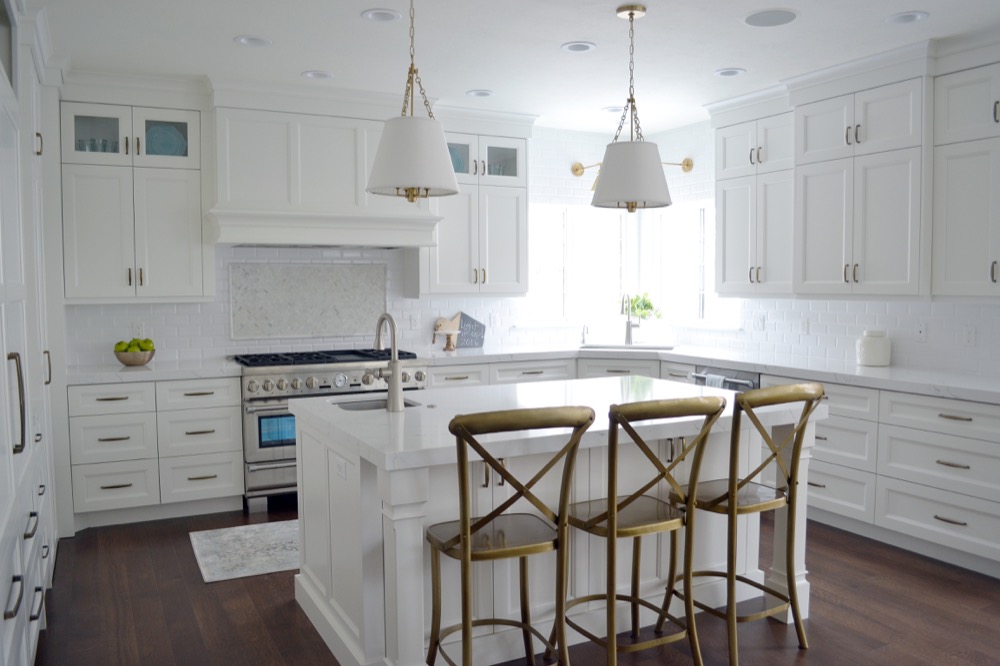 When your home stops functioning as you need it to, you have the choice of moving or renovating. Moving can be a hassle, and you have a lot of memories in your current home. Here are a few of the most common home remodeling jobs we see at Premier Remodeling.
If you have a basement that you've never finished, you have hundreds of square footage waiting for a function. We can turn your basement into extra bedrooms, a child's playroom, a man cave, or a wine tasting room and cellar. The limit is your imagination.
If you have aging parents, you may want them to come live with you, but still enjoy some independence. A mother-in-law suite provides separate living space for your senior parents, including a bedroom, bathroom, family room, and small kitchen area.
Need a little more organization in your life? Premier Remodeling can create custom cabinets and bookshelves in any room in your home. You can get those built-in bookcases you've always wanted in your home office or living room. We can also add custom cabinets to your garage to organize your tools and woodworking supplies.
Kitchen Upgrades and Remodels
Whether you're looking for a small refresh in your kitchen or you want to take it down to the studs and start again, we specialize in creating the kitchen of your dream. We believe the kitchen is the heart of the home, and we want it to work for your family. While you're renovating your kitchen, you can ask for the latest gadgets, such as a pot filler and farmhouse sink.
Create the ideal space for family movie night in your home. You can ask that your contractor angle the floor to create stadium seating. You can install individual seats or cozy couches. Don't forget to include a small galley kitchen to make snacks before the main feature.
As long as you have the space, we can add a bedroom, bathroom, sunroom, or any other space to your home. We can even add a second story to your home if you need a lot more space. We can even put a bonus room over your garage.
Our Process Separates Us From Other General Contractors
Before the first tool is taken out of the box, you will have gone through an eight-step process to get ready for your customized project. Our process makes all the difference. Here are the eight steps.
Step 1 The Initial Meeting
Bring in your magazine clippings and wish list to help us get a feel for the design style that you want for your home. After discussing the possibilities, you can sign a design contract to start the ball rolling. Don't worry! At this point, you're only committed to the design.
Step 2 Follow-up Meeting
Our design team attends this meeting at your home. We'll take accurate measurements of the space you want to be renovated, so this is as accurate as possible.
Step 3 Product Selection and Design
Our team goes to work creating designs for your project. During this step, you get to do a little shopping. From hardwood floors and carpet to new countertops and sinks, you need to select a variety of products for your home.
Step 4 Subcontractor Preview
We'll open your home to our valued subcontractors. They'll see the design plans, take measurements, and determine the cost of your design.
Step 5 The Scope Meeting
During this meeting, you'll go over the design plans, check out the products you picked, and discuss the scope of the project.
Step 6 The Bidding Process
Our subcontractors will submit the bids for doing the various jobs in your home. This helps us determine the final costs of your project.
Step 7 The Proposal Meeting
We'll present you with the final plans and budget. If you have any changes, this is the last opportunity to easily change things.
Step 8 The Start Meeting
This the last meeting before the workmen show up at your home. You'll sign the construction contract, review the designs, and set up a timeline to complete the work.
Our Expansive Service Area
Centerville
Clearfield
Clinton
South Weber
Sunset
Syracuse
West Bountiful
West Point
Woods Cross
If you don't see your community on the list, we still might be able to help you. Contact our office to see if we can work in your area.
Benefits of Choosing Us as Your Remodeling Contractor
At Premier Remodeling, we aim to not only meet your expectations but to exceed them. We treat each job like it's our only job and work closely with you at each stage of the process. Here are a few more reasons to choose us as your general contractor:
15 plus years of experience
Family-owned and -operated business
A generational company that dates back to the 1800s
Skip the 50 percent down payment before work starts
You receive an invoice only for completed work
You have a single point of contact during the process to answer all of your questions
One of the top 500 remodeling contractors as listed by Qualified Remodeling Magazine
When you've had enough with your home's current layout and limitations, we're ready to partner with you to get it back to dream home status. Contact us today to start the process or find out more.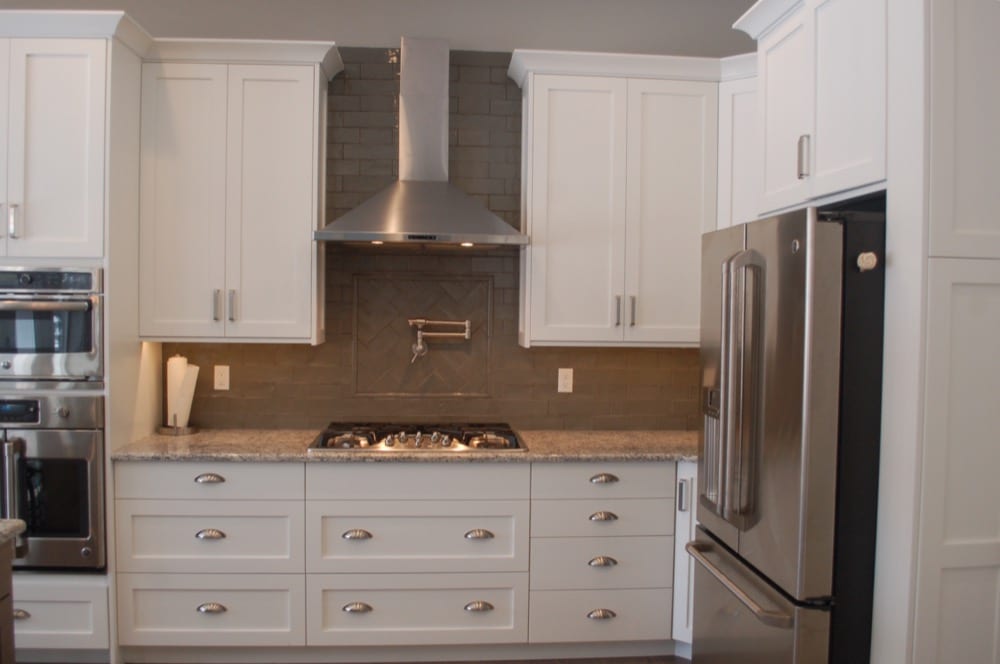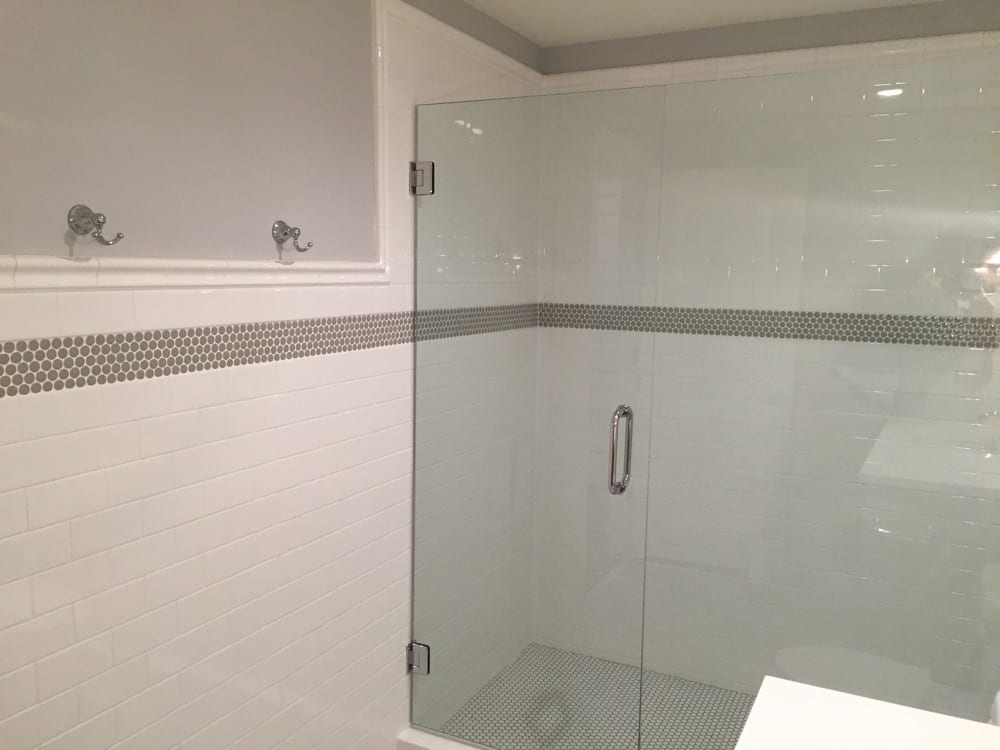 We are so happy with our house. They did a great job and are super easy and personable to work with!
Great people will use them for any of remodeling jobs in the future. Their work is top notch.
Love our bar basement addition in Taylor!
Professional & thorough.
Growing families, growing dreams, and lifestyle changes can all mean that you need to expand your home. Whether you need to build up, build out, or build on, you can trust the Premier Remodeling team to take care of your home addition just the way you envision it. All too often, remodeling companies convince their potential clients to change their dreams for home additions to make the job easier with words like "seamless" and "matching." That's not the way we work. We enjoy the challenge of bringing your home addition dreams to life in a way that matches your existing structure and decor. Our goal is to take our service to the next level. Partnering with our customers inspires us to work harder and provide more innovative homes for our clients year after year.
Your kitchen is one of the most important rooms in your home. It's where the entire family gathers together, a space for entertaining, and a personalized sanctuary for the home chef. You deserve to have a kitchen that reflects your sense of style and provides the function you need to create your favorite culinary delights (or grab take-out with the family). Let us make your kitchen incredible, with a beautiful design, high quality materials, and unbeatable craftsmanship.
An unfinished basement is like a blank canvas. It has all the potential in the world. Whether your basement fills you with longing for a family game room, additional living space for your teens, a guest room for visitors, or a space to pursue your favorite hobbies, our team can help you make it happen. Pour your biggest dreams into a wishlist, and allow our experienced team to guide you to basement renovation results even more stunning than you imagined.