Morgan County General Contractors Can Refresh Your Home
Morgan County sits in the northern part of Utah, and it's within easy driving distance of Salt Lake City. This area attracts a lot of visitors during the winter months who want to spend some quality time on the ski slopes. In the summer, it's outdoor enthusiasts and locals who spend time hiking around the Monte Cristo Peak and fishing and swimming in the lake at East Canyon State Park.
Many towns and cities make up Morgan County. There are many single-family homes with some dating back to the twentieth century and beyond. Of course, there are more new luxury homes in various subdivisions. After a few years in one location, you begin to pick out things about your home that you want to change, update, or add. Our general contractors are ready to help you complete a home renovation or addition. We can even help you build the custom home of your dreams.
Our General Contractors Are Ready to Renovate and Remodel Your Home
Many life changes leave your home less than a perfect fit for your current circumstances. You may have had a new baby or seen your oldest off to college. When you need to make changes to your home or add additional space, we're a full-service company that can tackle almost any size job. Take a look at the services we offer.
You've looked around the area and can't seem to find a home that's perfect for you and your family. It's time to consider a custom home. You'll work directly with our design team who can help you give voice to the images of your dream home. Once you've seen and approved the plans for your custom-built home, our team of general contractors and specialists get to work making it a reality. 
We can add a butler's pantry, she shed, wine cellar, gourmet kitchen, and anything else you want in your new home. Once you set your budget, we can help you develop a home that meets your needs. We'll work hard to give you a forever home.
From turning a spare bedroom into a home movie theater to finishing your basement, home renovations can help your home become more functional for your family. A home renovation can provide you with the additional bedrooms you need or bring your kitchen into the modern world. 
Our design team will take careful measurements of the areas you want to renovate and create a plan to make your home more functional. You can finish a basement for a lot more space or remove a wall to merge your family room and kitchen into an open floor plan.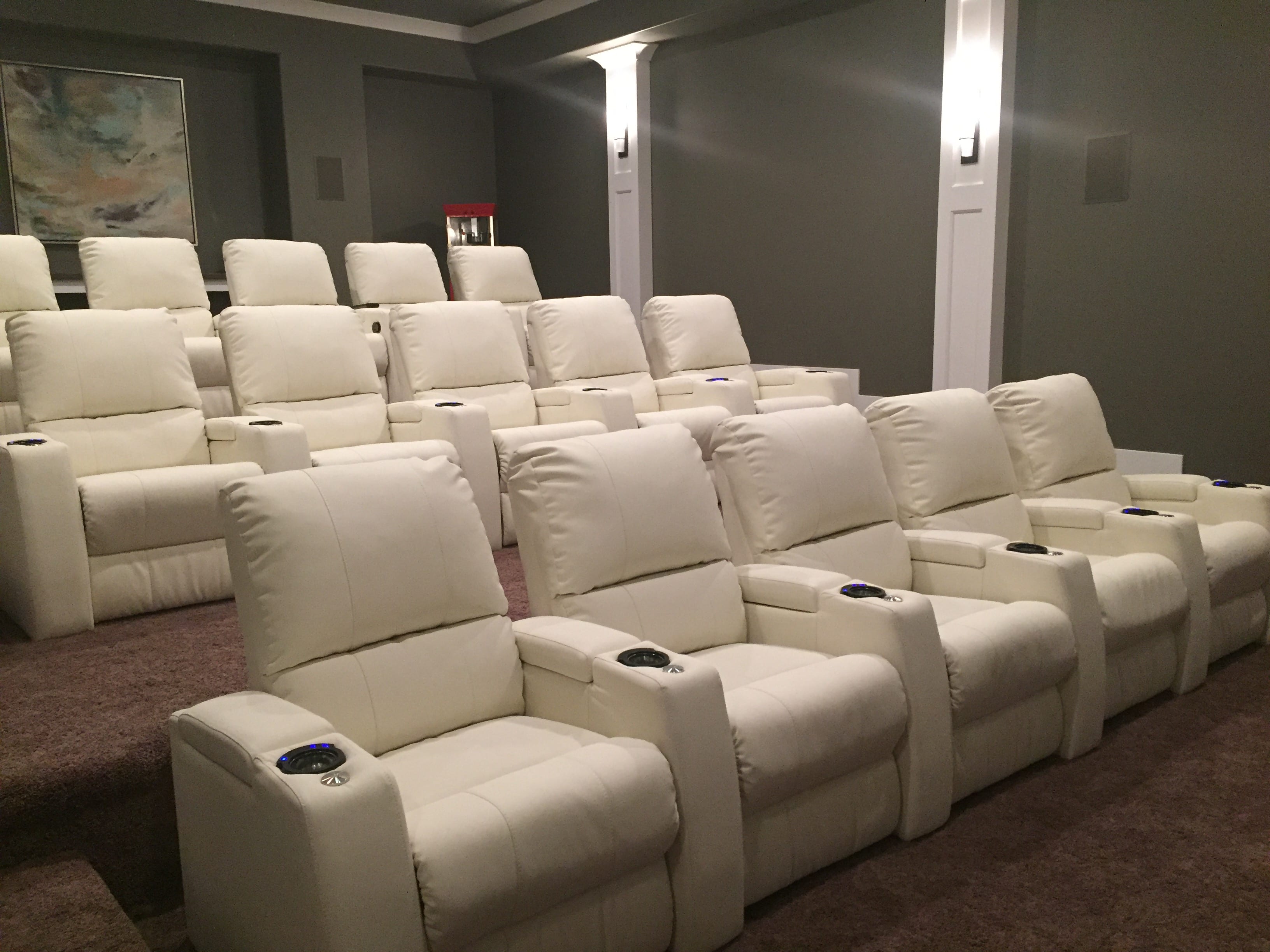 Do you need a large space for your kids to play but all your space is accounted for in your home? If you have the land, we can add additional rooms to your home. You can even add a second story to a single-story home. Our general contractors can help you plan for a home addition and create computer-rendered images to help you see what the finished home would look like.
Are you avoiding spending time outside because your yard doesn't have anything to offer? Our general contractors can give you an outdoor space you want to spend time enjoying. We can build you an outdoor kitchen that's as functional as the one in the house or build a screened-in porch to enjoy on breezy days. Your kids can spend hours in the play area we can build or opt for a fire pit to relax by on cold evenings.
Benefits of a Remodeling or Renovating Your Home
You put a lot of time and energy into a home renovation or remodeling project. There are workers around your house for days and certain areas you can't use, so you need to know there are benefits. Here are a few of the benefits of remodeling your home:
Additional usable space:

A home addition or finishing a basement can give you more space that serves a purpose.

Increase the resale value of your home:

Even if you're updating your kitchen with a home renovation, you'll find that your home is easier to sell, and you can ask for more money.

Personal touch:

When you finish your basement, add a wine cellar, or create an outdoor space that looks like a hidden oasis, you put your personal touch on the home. It becomes yours.
Discover Our Expansive Service Area
Premier Remodeling believes in helping families explore the potential of their home with a few changes and updates. Customer service is a key element of their service, and you'll always feel valued when interacting with one of our team members. We offer an expansive service area, including:
Como Springs
Croydon
Devils Slide
Enterprise
Littleton
Milton
Morgan Mountain
Green
Peterson
Porterville
Richville
Stoddard
Taggart
Whites Crossing
Of course, this isn't a complete list. We don't want to take up the whole page. If you're looking for general contracts and don't see your community, contact our office to see if we serve your area.
Benefits of Choosing Us as Your General Contractors
At Premier Remodeling, we believe that customer service is at the heart of everything we do. We work directly with each of our clients to bring their dreams to life from a new gourmet kitchen to the addition of a baby nursery. You have a choice when you're ready to renovate or add an addition to your home. Here are a few of the benefits of choosing us:
Family-owned-and-operated, run by three brothers and their dad

More than 15 years of experience as general contractors

Our roots in the community run back to the 1800s

50 percent down payment not required

Single point of contact

Invoiced for completed work only

One of the top 500 renovation contractors in the country according to Qualified Remodeling Magazine
It's our goal to help you create a home that you and your family love coming home to. Contact our office to schedule an appointment.
We are so happy with our house. They did a great job and are super easy and personable to work with!
Great people will use them for any of remodeling jobs in the future. Their work is top notch.
Love our bar basement addition in Taylor!
Professional & thorough.
Growing families, growing dreams, and lifestyle changes can all mean that you need to expand your home. Whether you need to build up, build out, or build on, you can trust the Premier Remodeling team to take care of your home addition just the way you envision it. All too often, remodeling companies convince their potential clients to change their dreams for home additions to make the job easier with words like "seamless" and "matching." That's not the way we work. We enjoy the challenge of bringing your home addition dreams to life in a way that matches your existing structure and decor. Our goal is to take our service to the next level. Partnering with our customers inspires us to work harder and provide more innovative homes for our clients year after year.
Your kitchen is one of the most important rooms in your home. It's where the entire family gathers together, a space for entertaining, and a personalized sanctuary for the home chef. You deserve to have a kitchen that reflects your sense of style and provides the function you need to create your favorite culinary delights (or grab take-out with the family). Let us make your kitchen incredible, with a beautiful design, high quality materials, and unbeatable craftsmanship.
An unfinished basement is like a blank canvas. It has all the potential in the world. Whether your basement fills you with longing for a family game room, additional living space for your teens, a guest room for visitors, or a space to pursue your favorite hobbies, our team can help you make it happen. Pour your biggest dreams into a wishlist, and allow our experienced team to guide you to basement renovation results even more stunning than you imagined.