Creating Outdoor Kitchens For Layton, Utah Dream Homes
There is nothing quite like the majestic vistas and fresh breezes supplied by the mountains surrounding Layton, Utah. Both are in abundance in our little corner of Utah, making it a great place to get away from city life and enjoy a bit of quiet paradise. That is what attracted the Watkins family to live and work in Layton operating Premier Remodeling, but we have stuck around for several generations because we love it here.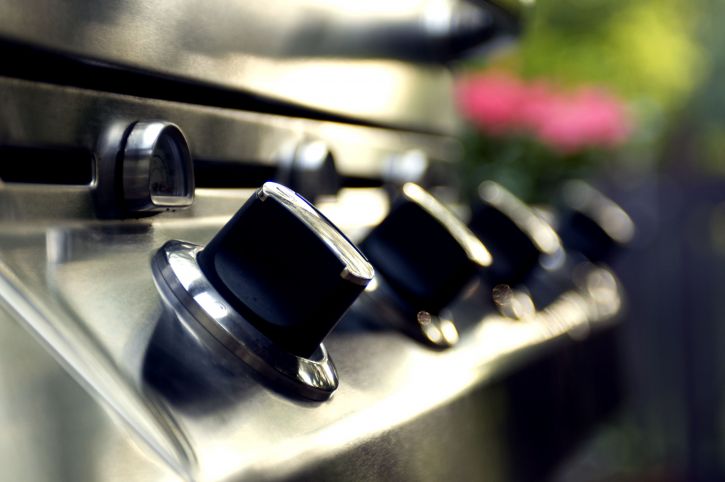 Layton offers some top outdoors attractions available in the state, like skiing, snowmobiling, hunting, fishing, camping, hiking, horseback riding, and just about any other outdoor activity you can dream up. Our valley features communities like Fruit Heights, Kaysville, Bountiful, Farmington, and Huntsville, prime examples of quintessential small-town America. These features and so much more make it a great place to live or to keep a second home.
Being outdoors in Layton is an exhilarating experience during all four seasons of the year. For this reason many homeowners do all they can to extend their time outdoors, enjoying their backyard decks and patios year round. The Premier Remodeling team is expert at adding on and upgrading outdoor living spaces, allowing you and your family more time to enjoy your surroundings while you relax, share memories, entertain guests, or enjoy a barbecue. One way we enhance outdoor living is through helping create your outdoor kitchen.
What Does Outdoor Kitchens Design Look Like?
The greatest challenge concerning outdoor kitchens does not revolve around whether you want one, but what you want to include in it. Everyone from Bountiful to South Weber, to Willard, and from Huntsville to Layton has their own vision of what their outdoor kitchen would look like. To help get your creative juices flowing, what does your outdoor kitchen look like? Here are a few questions to help you out:
Is your outdoor kitchen all about grilling?
Does comfortable outdoor dining dominate your vision?
What does the cupboard, cabinet, and storage space look like in your outdoor kitchen?
How does an outdoor sink, refrigerator and other appliances fit into your vision?
Is an outdoor bar with all the trappings appealing to you?
Do you just want it all?
Whether your home is in Farmington, Layton, Eden, or any one of the valley communities north of Salt Lake, we are ready to help you achieve the exact vision you create. If you are starting from scratch and want to add an outdoor kitchen to your new luxury custom home, or one that has been around a while, share your outdoor kitchens dream with us and our team will bring it to life.
What You Can Have When it Comes to Outdoor Kitchens Design in Layton, Utah
Transforming your dream into a functioning outdoor kitchen is something our Premier Remodeling experts do on a frequent basis. We have a lot of experience designing and installing the various elements and fixtures necessary to create your outdoor kitchen.
Grills
They are some pretty extravagant portable grills with all the latest innovations in grilling technology on the market. You could add one to your backyard deck and become a grilling master, but you're not going anywhere, so add those hi-tech features to a built-in unit. There is a broad range of grill designs ready for integration and installation into a brick, stone, or concrete outdoor kitchen. You get additional durability and greater wear time from your grill combined with the convenience of drawers, cabinets and countertops within easy reach.
Sinks
The worst part about an outdoor barbecue is packing all the greasy, smoked and charred utensils and grilling grates into your clean kitchen. You can avoid that hassle by including a deep, spacious outdoor sink into your outdoor kitchen. A tough outdoor sink that can handle a little extra abuse installed in your outdoor kitchen countertop will also help increase the longevity of your kitchen sink. They also allow you to stay outside where all the action is while you clean up.
Countertops, Cabinets and Drawers
How many trips you make from your kitchen to your grill when you're hosting a barbecue? An enormous drawback to outdoor cooking is having limited space to prepare, cook and serve food. Countertops, cabinets and drawers, installed in your outdoor kitchen, allowing you to accomplish all of these tasks without having to make trips back into your kitchen, and they allow you to enjoy more time outdoors as well.
Pantries, Refrigerators and Cupboards
Have you ever run out of storage space in your pantry, refrigerator and cupboards when you are preparing for an upcoming barbecue? There is no need to interrupt normal life in your home by mixing items you purchase for the barbecue along with your day-to-day living items. Outdoor pantries, refrigerators and cupboards allow you to store the items you intend to use in your outdoor kitchen right where you need them.
Dining Areas and Bars
Cheap plastic and aluminum folding lawn chairs are probably not what you envision for your outdoor kitchen. Whether you want to create a built-in bar for dining when there are just a few of you or a lot more seating and dining space for when you entertain, Premier Remodeling knows exactly how to build what you need or get our hands on the furnishings that best fit your outdoor kitchen décor.
Structures
If you plan to use your outdoor kitchen year round, you will want to provide a structure over it and your dining area. Take Farmington, Utah for example, which averages 51 inches of snow annually, and other locations in the valley can accumulate a lot more than that. Without a structure over your outdoor kitchen you'll have to dig it out. We can meet your needs by building a structure that will shed snow as well as provide shade under the scorching summer sun.
Premier Remodeling Process
It's our business to take the vision you have for your home and bring them to life. To accomplish this, we treat you as an equal member of the team throughout the process of structuring and remodeling. The unique features of our design process include:
Competitive Pricing
Top Quality and Craftsmanship
Easy and Open Communication Between Client and Project Manager
Trusted, Expert Subcontractors
On-Site Management
100% Customer Satisfaction
Premier Remodeling recognizes that it is your home and our efforts should comply with your wants, needs and desires. That's why we involve you in our design process every step of the way. To us, you're not just another project, you're a new relationship.
If the idea of cooking, eating and entertaining outdoors where you and your guests can enjoy the majestic vistas and fresh breezes supplied by Layton, Utah's mountains, then an outdoor kitchen might be perfect upgrade to your home. Contact us to learn more about the outdoor kitchens the Premier Remodeling family can provide for you and your family.
We are so happy with our house. They did a great job and are super easy and personable to work with!
Great people will use them for any of remodeling jobs in the future. Their work is top notch.
Love our bar basement addition in Taylor!
Professional & thorough.
Growing families, growing dreams, and lifestyle changes can all mean that you need to expand your home. Whether you need to build up, build out, or build on, you can trust the Premier Remodeling team to take care of your home addition just the way you envision it. All too often, remodeling companies convince their potential clients to change their dreams for home additions to make the job easier with words like "seamless" and "matching." That's not the way we work. We enjoy the challenge of bringing your home addition dreams to life in a way that matches your existing structure and decor. Our goal is to take our service to the next level. Partnering with our customers inspires us to work harder and provide more innovative homes for our clients year after year.
Your kitchen is one of the most important rooms in your home. It's where the entire family gathers together, a space for entertaining, and a personalized sanctuary for the home chef. You deserve to have a kitchen that reflects your sense of style and provides the function you need to create your favorite culinary delights (or grab take-out with the family). Let us make your kitchen incredible, with a beautiful design, high quality materials, and unbeatable craftsmanship.
An unfinished basement is like a blank canvas. It has all the potential in the world. Whether your basement fills you with longing for a family game room, additional living space for your teens, a guest room for visitors, or a space to pursue your favorite hobbies, our team can help you make it happen. Pour your biggest dreams into a wishlist, and allow our experienced team to guide you to basement renovation results even more stunning than you imagined.