Industry-leading Morgan, UT General Contractors
Nestled in the Ogden Valley, Morgan, Utah is a small town surrounded by mountains and a nature lover's dream location. With a quaint Main Street and a welcoming attitude, this town is popular for vacationers who come during the winter to take advantage of the nearby area ski parks, including Snowbasin Resort and Powder Mountain. Other winter activities include snowmobiling and cross-country skiing in the backwoods.
In the summer months, the locals and visitors enjoy getting out and enjoying the fresh air while boating and fishing on the Ogden River — the South Bend is a hotspot for trout fishing. East Canyon State Park is a haven for hikers and people who enjoy exploring the outdoors. At this State Park, you can stay overnight in a yurt, ice fish, swim, and so much more, depending on the time of year.
Housing in the area is typically single-family homes. While there are some newer homes in the area, you may live in an older home that needs general contractors to make it more functional for you and your family.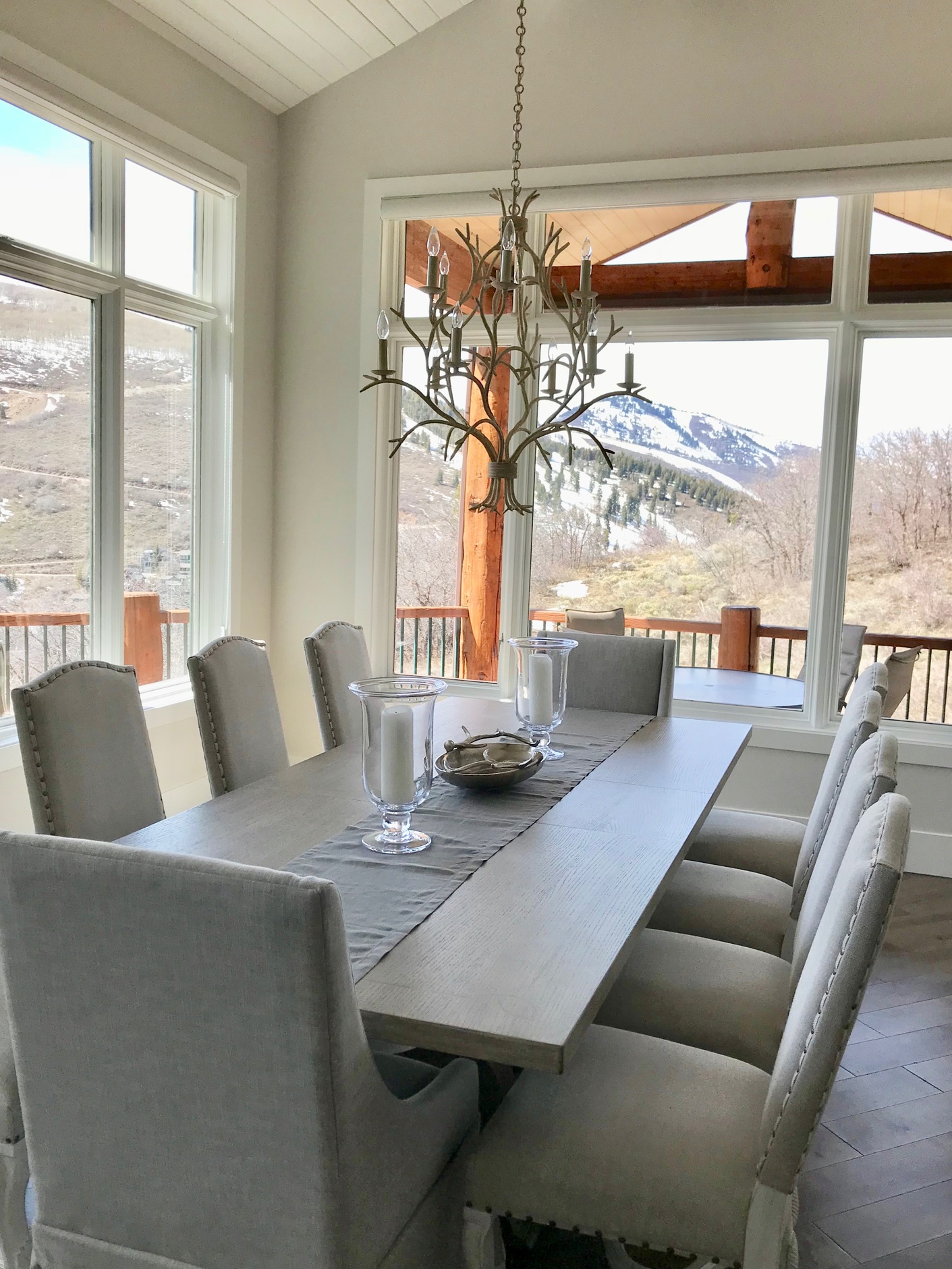 Services Performed by General Contractors in Morgan, Utah
At Premier Remodeling, we enjoy offering a full range of contracting services to turn your house into a dream home. Our skilled team works with you from your first phone call, the planning stages, and the renovation to ensure that you get exactly what you want.
If your home is a little older or your family has grown over the year, you might find that your house no longer works for you. This is where we come in. As general contractors, we can provide a variety of renovations and additions to make your space more functional. Here are a few of the services we offer in Morgan, Utah:
Kitchen renovations - Whether you need more cabinet space or you've been dreaming of a kitchen island with an additional sink, general contractors can handle a kitchen renovation that provides you with everything you want. Your contractor can take your kitchen space down to the studs and rebuild a kitchen that a professional chef would envy. You can even expand your kitchen into unused space or take down walls that aren't load-bearing.
Kitchen upgrades - If there are just a few things you don't like about your current kitchen, then a few upgrades might be what you need. You can add upgrades, such as a farm sink or pasta filler. Your general contractor can replace your countertops and appliances to make your kitchen feel brand new.
Basement finishing and renovating - If you have an unfinished basement or one that you don't use, you can almost double the square footage in your home with a basement renovation or completion. You can use this space for a game, additional bedroom and bathroom, children's play area, wine cellar, and so much more. It's a great way to expand your home without adding rooms.
Mother-in-law suite - More and more, aging parents are moving in with their adult children. If you find yourself in this position, general contractors can build a mother-in-law suite for you. This space can include a bedroom, bathroom, galley kitchen, and small living area. You can decide if you want the area to connect to the rest of the home or if you want it to have its own entryway.
Home addition - If you have land, you can always add more space to your home. You can build an additional bedroom or add on a children's playroom. General contractors can make your master suite, including closet, larger as part of a home addition. You can add a sunroom to enjoy the amazing views while inside the comfort of your home.
Movie theater addition - Take family movie night to the next level with a movie theater addition. Your general contractor can use an unused den or home office in your house and turn it into a movie theater. You can slope the room for stadium seating and place large comfy couches for cuddling during romantic comedies. Don't forget a small kitchen area to whip up nachos and cold drinks for the movie.
Custom cabinetry - Is storage and organization a problem in your home. Your general contractor can create custom cabinets to help you tackle the clutter. You can get built-in bookshelves in the den and additional cabinets and shelves in the laundry room.
Considerable Coverage Area
Premier Remodeling is a part of the Morgan, UT community. We consider all of our clients to be neighbors. Of course, we're ready to help other homeowners in the Ogden Valley area and beyond. Here are a few of the other towns and communities that we provide renovation services to:
Ogden
North Ogden
South Weber
Morgan
If you don't see your little corner of Colorado on this list, don't worry. There are still many other places we handle home renovations. Call us today to see if you're within our service area.
A Morgan, UT General Contractor With a History
Over 15 years ago, Luke Watkins decided to take his skills as a general contractor and open his own firm, Premier Remodeling. He asked his brothers, Caleb and Matt, to come to work with him. The brothers brought years of experience with them, and as a final family member to join the company, Greg, their father came on board. With multiple generations of experience, this renovation company enjoys remodeling homes in their local area. However, their history of construction in the area goes further.
In the late 1800s, John Watkins immigrated to American and settled in the Ogden Valley area. He made a name for himself as both a builder and an architect. He built his family home in Midway but worked throughout the local area. The red brick Victorian-style homes from this area that are still standing are examples of John's work.
Reasons to Hire Us as Your General Contractor in Morgan, UT
Premier Remodeling knows that we have to earn your business with better service and communication than other companies in the area. There are many reasons to choose our company, including:
More than 15 years in business
Family-owned and locally-operated business
Generations in construction and contracting
Only pay for completed work instead of a 50 percent downpayment
Work directly with a single employee at each stage of the project
and many more.
When you're ready to make the most of your space and ensure it works for you and your family, we're ready to handle the renovations and upgrades. We're ready to treat your project as a one-of-a-kind renovation instead of a cookie-cutter project. Please, contact us today to schedule an appointment.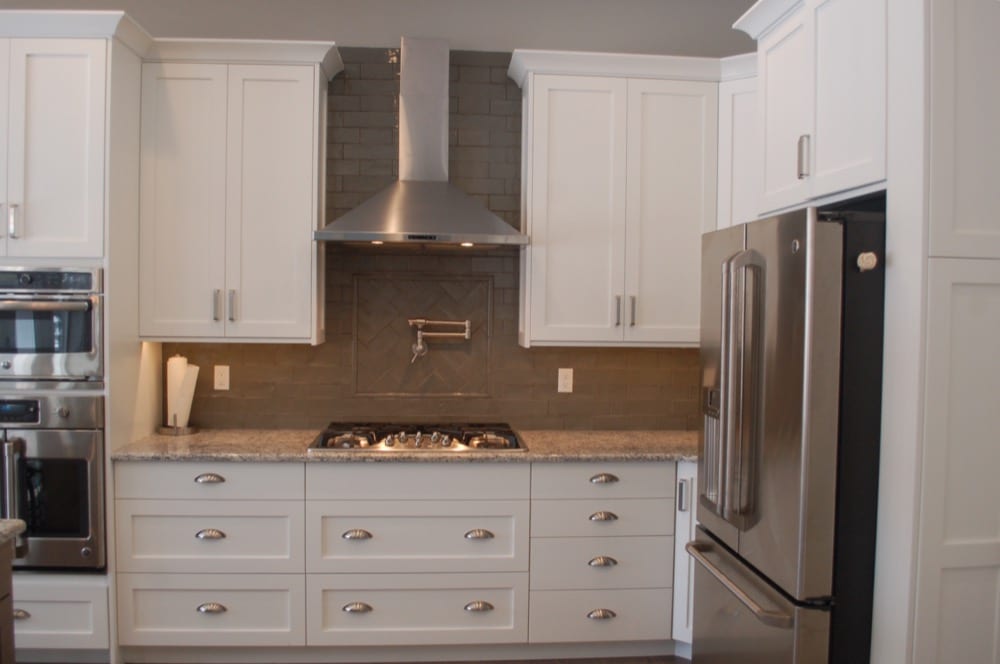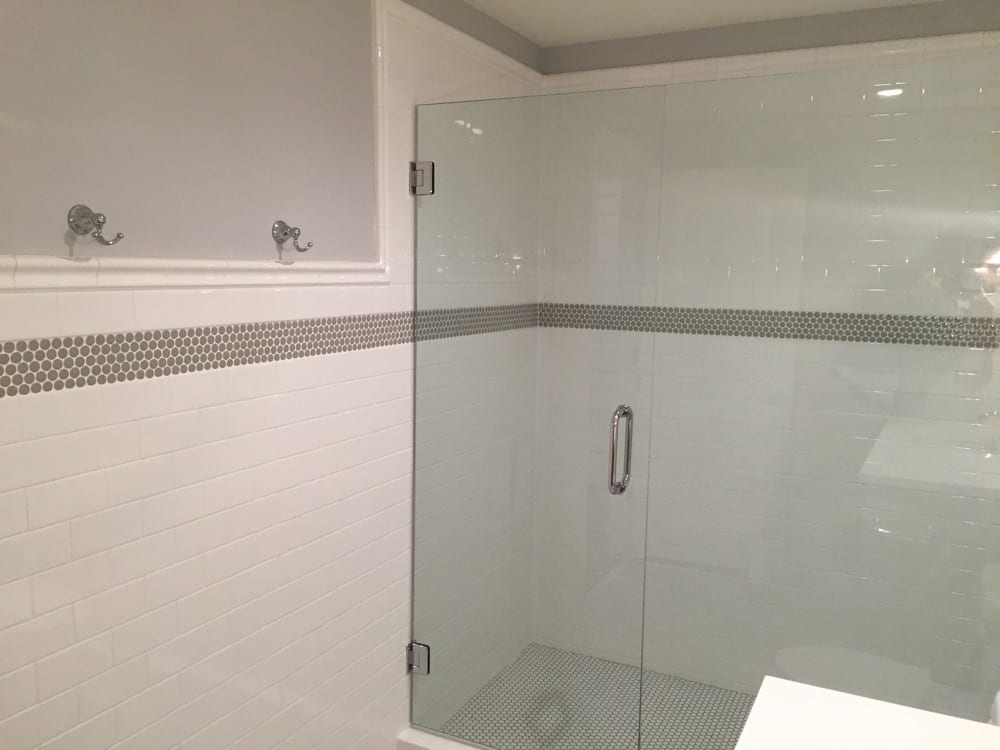 We are so happy with our house. They did a great job and are super easy and personable to work with!
Great people will use them for any of remodeling jobs in the future. Their work is top notch.
Love our bar basement addition in Taylor!
Professional & thorough.
Growing families, growing dreams, and lifestyle changes can all mean that you need to expand your home. Whether you need to build up, build out, or build on, you can trust the Premier Remodeling team to take care of your home addition just the way you envision it. All too often, remodeling companies convince their potential clients to change their dreams for home additions to make the job easier with words like "seamless" and "matching." That's not the way we work. We enjoy the challenge of bringing your home addition dreams to life in a way that matches your existing structure and decor. Our goal is to take our service to the next level. Partnering with our customers inspires us to work harder and provide more innovative homes for our clients year after year.
Your kitchen is one of the most important rooms in your home. It's where the entire family gathers together, a space for entertaining, and a personalized sanctuary for the home chef. You deserve to have a kitchen that reflects your sense of style and provides the function you need to create your favorite culinary delights (or grab take-out with the family). Let us make your kitchen incredible, with a beautiful design, high quality materials, and unbeatable craftsmanship.
An unfinished basement is like a blank canvas. It has all the potential in the world. Whether your basement fills you with longing for a family game room, additional living space for your teens, a guest room for visitors, or a space to pursue your favorite hobbies, our team can help you make it happen. Pour your biggest dreams into a wishlist, and allow our experienced team to guide you to basement renovation results even more stunning than you imagined.