Home Renovation Services for a Dream Home by a Renovation Contractor in Morgan, Utah
Less than an hour north of Salt Lake City, Morgan, Utah has all the amenities of a city while offering great outdoor activities. Throughout the year, there are plenty of outdoor activities to keep locals and visitors busy. At Adam's Canyon, there are several hiking trails that lead to a breathtaking waterfall that cascades over the rocks on its way to the pool below. When the weather's warm, families enjoy camping at Cherry Hill and splashing in the water park.
There's a variety of housing styles available from older single-family homes to new luxury builds. If you've owned your home for a few years, you may find that it doesn't work for your family as well as it once did. You have options when that happens. You can sell your home and buy a bigger one or hire a renovation contractor to add on to your home. Here are some home renovations that can make your home more functional.
There are many reasons that your family is considering a home addition. It could be a new baby or older children who need their own personal space. As long as you have land, you can hire a renovation contractor to create a home addition to meet your needs. In some cases, you can contract for a home addition that adds a second or third story to your home.
At Premier Remodeling, we have extensive experience in home additions. You can trust us to create a seamless home addition. You can add a bedroom, family room, movie theater room, or a mother-in-law suite.
One of the most popular home renovations is the kitchen. Many people believe that the kitchen is the heart of the home so they want it as efficient as possible with all the bells and whistles. You can opt to have a complete kitchen renovation with all new custom cabinets, countertops, appliances, and the latest gadgets, such as a pot filler and a built-in wine fridge.
If you don't need a complete renovation, you can make small upgrades from the countertops to the addition of a double oven. Your renovation contractor can help you decide on the small changes that make the biggest impact. You don't always need to tear down walls to get the kitchen of your dreams.
Basement Remodel or Finish
If you have an unfinished basement, then you can almost double the size of your home by finishing it. You can add the extra bedrooms you need to keep your kids from sharing a room or a family room with something for everyone. You can divide space in a basement for a child's play area or man cave. If you choose a child's play area, Premier remodeling can design an indoor treehouse or climbing wall. Your new man cave can have a galley kitchen to whip up snacks for the big game.
As part of finishing your basement, your renovation contractor can create a wine cellar with built-in custom-designed wine racks. The possibilities are endless for an area the size of a basement.
You can take family movie night to the next level when you add your own movie theater to your home. After selecting the best sound system and viewing screen, you need to decide between leaving the floor flat with large couches and comfy seating or opting to slope the floor and install seating like at the movie theater. Your renovation contractor can add a small galley kitchen to your design for whipping up a batch of nachos or for keeping cold beverages close by. You can install LED lights and include custom cabinets and shelves to store movies, music, spare blankets and pillows to make the space even more functional.
Our History in the Ogden Valley Area
At Premier Remodeling, we take pride in our rich history in the Morgan, Utah area. It all began in the late 1800s when our ancestor, John Watkins, left Germany for a new life in the United States. He made his way west and settled in the Ogden Valley area. He built his family home in Midway. Throughout his lifetime, he spent his time building homes in the area and cemented his reputation as an outstanding architect and builder. If you've noticed the red brick Victorian throughout the Ogden Valley, you've already seen examples of John Watkins.
Fast forward to today and you find Luke Watkins working as a renovation contractor. He decides to go out on his own and creates Premier Remodeling to give clients a choice in contractors. As the business takes off, he brings in his brothers,  Matt and Caleb, who had also worked as renovation contractors in the Morgan area. As a final family hire, the brothers brought in their dad, Greg. Luke created a multigenerational company that offers outstanding contractor services in the area.
Why You Should Hire Us as Your Renovation Contractor in Morgan, Utah
You have a choice. There are many companies in the Ogden Valley area that can handle a home remodel. However, this is your home, and you want the best. At Premier Remodeling, we never forget that you have a choice, and we continually strive to provide you with outstanding service, transparency, and competitive pricing. Here are a few things that set us apart:
Over 15 years of experience as a renovation contractor
Family-owned and locally-operated business
Generations in renovation and contracting
No 50 percent deposit
Invoice for completed work only
Have a single point of contact at each stage of your project
Extensive service area, including Morgan, Park City, Huntsville, Ogden, North Ogden, Farmington, North Salt Lake City, Kaysville, Bountiful, South Weber, Fruit Heights, Eden, and many more.
We know taking on a large home project like a kitchen renovation, home addition, full remodel, home theater, or luxury basement finishing can be daunting, particularly if you don't live in the state most of the year! We work with local homeowners as well as a lot of second homeowners that travel to Utah for the exquisite landscape, wealth of festivals and nightlife, and a never-ending list of outdoor recreation opportunities. Call us at (801) 725-0000 to get started!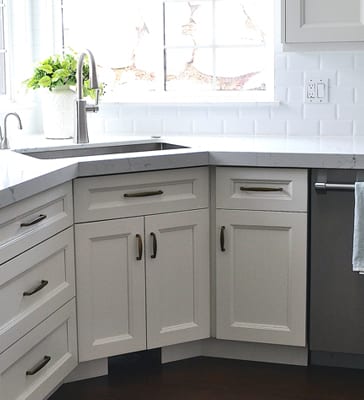 We are so happy with our house. They did a great job and are super easy and personable to work with!
Great people will use them for any of remodeling jobs in the future. There work is top notch.
Love our bar basement addition in Taylor!
Professional & thorough.