Customized Outdoor Living Space Services in Layton, Utah
With picturesque mountain views, clear summer skies, riveting fall foliage, and boundless winter activities, Layton, Utah, is a nature-lover's dream every season of the year. Homeowners here love to take a boat out on the Pineview Reservoir, ski at renowned resorts like Powder Mountain, bike on the Bonneville Shoreline Trail, and enjoy the sights along the Ogden River Scenic Byway.
Though hiking, exploring, and skiing are all a part of Layton's unique appeal, homeowners here don't have to venture far to enjoy outdoor spaces. In fact, you can easily bring the great outdoors home by expanding the outdoor living spaces on your property. Whether you dream of feeling the breeze from a custom-designed patio, bundling up beside a cozy outdoor fireplace, or watching the kids play in an outdoor play area, our outdoor living services at Premier Remodeling can create an Layton haven in your own backyard.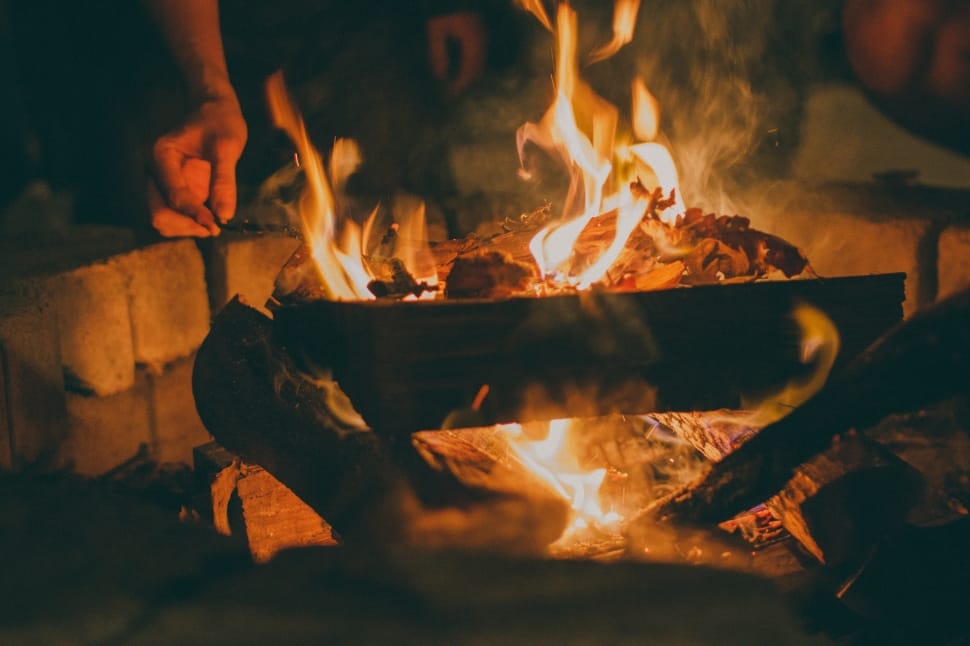 Why Trust Premier Remodeling with Your Outdoor Living Spaces?
When it comes to creating your dream home in Layton, you want to work with a company that has the local knowledge and experience to make your vision a reality. At Premier Remodeling, our family has lived here for generations and we have 15 years of experience building and remodeling homes in Layton, Utah.
We provide services in Layton and surrounding areas, including throughout Ogden Valley — from bustling cities like Ogden and Layton City, to suburban havens like Farmington, Kaysville, and Fruit Heights, all the way to beautiful rural areas like Huntsville and Eden. From family-friendly Bountiful all the way up to North Ogden, our professional outdoor living services help homeowners enjoy their outdoor spaces to the fullest. Our local knowledge and years of experience helps our services to fit your needs. Here's how we're different:
Debt-Free Company. In contrast to most other remodeling companies, Premier Remodeling is proud to be an entirely debt-free company.
Transparent Pricing. Instead of demanding 50% down, we simply bill our customers monthly for services as they are completed. This transparent pricing model helps homeowners — even those who may be out of town part of the year — remain in the loop when it comes to remodeling services.
Streamlined Communication. Whether you live in Layton year-round or have a second home here as a seasonal getaway, we understand how much you value outdoor beauty. That's why we make it our number one priority to communicate with you throughout the process of designing your outdoor spaces.
Customized Services. Every family is different, and every home is unique. At Premier Remodeling, we don't create cookie-cutter outdoor spaces. Instead, we provide fully customized solutions that work for your home, family, and budget.
Outdoor Living Services in Layton, Utah
With a median selling price of $475,000, it's clear that Layton homes present a high value for homeowners. Whether you're building a brand-new house or moving into an older home that could use some TLC, you want only the best for your home's outdoor living spaces.
Homeowners in Layton, UT, are drawn to the peace and quiet of mountain living — and relish the opportunity to make their outdoor spaces just as beautiful and luxurious as the indoors. When it comes to designing and creating outdoor living spaces, our goal is to create customized solutions for you and your family.
Are you looking for places to relax and watch the sunset? Want to spend cozy evenings outdoors in front of a warm fire? Want to encourage your kids to spend plenty of time playing outside? Let's take a look at how Premier Remodeling's outdoor living services can be customized to suit your needs:
Relax and Entertain with Decks and Patios
As beautiful as your home's kitchen and living areas may be for relaxing and entertaining, you want to take full advantage of Layton's crisp air and mountain views. One of the best ways to do this is through decks and patios on your properties.
Consider all the opportunities for your home! We can help design decks that lead out from kitchens to connect indoor and outdoor spaces. Or perhaps a paved patio space near your garden or pool could open up the opportunity to relax outdoors. Whatever your vision, we'll work with you to make it a reality.
Cozy Up with Fire Pits and Fireplaces
There's something irreplaceable about the crisp mountain air of Layton. If you love the idea of enjoying cozy evenings outdoors, our outdoor fire pits and fireplaces can create the perfect gathering place for you and your family.
We design out fire pits and fireplaces to not only function as an aesthetically-pleasing aspect of your property, but also create a safe space to enjoy the outdoors. Picture yourself roasting marshmallows, trading stories around the fire, and enjoying the stars with friends and family under the stars.
Hang Out Past Sunset with Outdoor Lighting
You enjoy the inside of your house past sunset — and your outdoor living spaces should be no different. Our high-end outdoor lighting services are customized to:
Allow you to enjoy the outdoors well into the evening
Create a safe area for guests and family.
Highlight and flow seamlessly with your landscaping
Go with your home's unique aesthetic
Keep energy costs low with high-end technology
Enjoy the Shade with Custom Pergolas
Frequent sunny days are a fact of life in the Layton region. Although you probably love spending time soaking in the sunshine, it's important to maintain a shady oasis so you can spend as much time as possible comfortably enjoying the outdoors.
At Premier Remodeling, we work with you to create gorgeous pergolas that complement your home's aesthetic, blend in seamlessly with the rest of your landscaping, and offer a shady place to relax and unwind.
Have Fun with Entertainment Spaces and Children's Play Area
Your outdoor living spaces should provide hours of fun for both adults and children alike. Entertainment spaces are designed to allow you and your guests to relax, sit back, and enjoy a hot or cold drink.
At the same time, our team can help you design and craft children's play areas that allow kids to get the most of the fresh and sunshine of Layton, Utah. Kids need places to climb, play, and explore the outdoors on your property — and we can make those spaces come to life.
How the Premier Remodeling Design Process Sets Us Apart
At Premier Remodeling, we seek to earn Clients for Life by offering transparent and clear services throughout the process. Our design process is broken into several stages. First, we meet with you to discuss your budget, vision, and goals. This is a great time to explore what outdoor living looks like to you. In subsequent meetings, we make sure we have all our measurements correct so we can get started on our designs. As the project continues, you will select materials. What outdoor lighting fixtures look best on your property? What sort of material do you prefer for decking?
Throughout the project, we keep in touch and make sure we are on the same page — allowing us to create an accurate bid in our Proposal Meeting. From the first meeting to the Start Meeting when the project truly gets going, we're there to help you create your ideal space. Want to learn more? Feel free to check out our design process in more detail.
Design and Create Your Outdoor Living Spaces with Premier Remodeling
Whatever your vision for your outdoor spaces — from shady pergolas and well-lit patios to outdoor kitchens — we can make your vision a reality. We work with you to create custom solutions that bring make your outdoor spaces as luxurious as your home's interior, and allow you to enjoy your Layton, Utah property to its fullest. Want to learn more? Please call us at (801) 725-0000 or contact us online to get started.
We are so happy with our house. They did a great job and are super easy and personable to work with!
Great people will use them for any of remodeling jobs in the future. Their work is top notch.
Love our bar basement addition in Taylor!
Professional & thorough.
Growing families, growing dreams, and lifestyle changes can all mean that you need to expand your home. Whether you need to build up, build out, or build on, you can trust the Premier Remodeling team to take care of your home addition just the way you envision it. All too often, remodeling companies convince their potential clients to change their dreams for home additions to make the job easier with words like "seamless" and "matching." That's not the way we work. We enjoy the challenge of bringing your home addition dreams to life in a way that matches your existing structure and decor. Our goal is to take our service to the next level. Partnering with our customers inspires us to work harder and provide more innovative homes for our clients year after year.
Your kitchen is one of the most important rooms in your home. It's where the entire family gathers together, a space for entertaining, and a personalized sanctuary for the home chef. You deserve to have a kitchen that reflects your sense of style and provides the function you need to create your favorite culinary delights (or grab take-out with the family). Let us make your kitchen incredible, with a beautiful design, high quality materials, and unbeatable craftsmanship.
An unfinished basement is like a blank canvas. It has all the potential in the world. Whether your basement fills you with longing for a family game room, additional living space for your teens, a guest room for visitors, or a space to pursue your favorite hobbies, our team can help you make it happen. Pour your biggest dreams into a wishlist, and allow our experienced team to guide you to basement renovation results even more stunning than you imagined.