Premier Remodeling Services for Farmington, UT Homeowners
If you're lucky enough to call Farmington, Utah your home, you already know it's an amazing place to live.
With the picturesque Wasatch mountains to the east, the Great Salt Lake to the west, and plenty of parks and nature trails, Farmington, UT, is a perfect location for those who love the great outdoors. Combine that with Farmington's convenient location near major cities, and it's no wonder that this Davis County city has ranked as one of the best places to live in the United States.
If you're seeking a professional remodeling services team of general contractors to remodel or create your dream home in Farmington, you've come to the right place. At Premier Remodeling, we offer custom, high-end, luxury remodeling and building services to home and property owners in Farmington. We set ourselves apart from our competitors by providing extraordinary services, putting your vision at the center of our design process, and ensuring a transparent and streamlined experience from start to finish.
Why Premier Remodeling is the Right Choice for Your Farmington, Utah Home
We understand that there are many companies to choose from when it comes to remodeling. And whether your Farmington home is your year-round residence or your second home, you need to know you're partnering with a professional, trusted company to get the job done. Here's what sets us apart at Premier Remodeling:
We Have Years of Experience in Farmington, UT
As a family-owned and operated business, we have proudly served Farmington and the surrounding area for more than 15 years. We relate to our customers' love for their homes and community — because we love it here, too.
We love that Farmington has something unique to offer to everyone. Families love the great schools, community atmosphere, and nearby Lagoon Amusement Park. Nature enthusiasts take advantage of the miles of trails in Farmington, while others venture out to Farmington Canyon to experience the top of Wasatch Mountain. For history buffs, Farmington's Historic Main Street celebrates historical pioneer sites and winds through a gorgeous tree tunnel. And though you're only a drive away from major cities, Station Park offers everything you need in terms of entertainment, shopping, and restaurants.
In addition, Farmington boasts some of the best housing options in the area. With a median home value of $438,000, it's clear that homeowners in Farmington truly value their homes and expect the best-of-the-best when it comes to remodeling, repairs, and custom builds. Aside from understanding what makes this community tick, our local knowledge means that we have an intimate understanding of the housing regulations in Farmington. This local expertise enables us to get jobs done quickly and efficiently.
We Value Communication and Respect Your Vision
We know that a lot of time, thought, and energy goes into every aspect of planning your home. You and your family have specific hobbies, preferences, and lifestyles that are utterly unique. And when it comes to remodeling your home, we completely respect your vision. Whether you're putting an addition on your second home, completely revamping your kitchen cabinetry, or creating a finished basement or man cave in your house, we will work hard to ensure that you see the results you're looking for. Throughout the process, we prioritize communication so that you can get the house of your dreams.
Debt Free Business and Transparent Pricing
At Premier, we do things a little differently than our competitors. One of the ways that we stand out among local remodeling companies is our status as a debt-free company. We pass along the convenience of being debt-free by offering a billing option that many of our customers find helpful. Instead of asking for 50% down like many companies do, we bill monthly — as we complete services. This helps us offer complete accountability and transparency to our customers throughout the building process.
Remodeling Services Available in Farmington, UT
As a full-service remodeling services company in Farmington, we can tackle just about any project you can think of your home. We understand how much our customers value their homes as a place to gather, relax, entertain, and catch up with friends and family — and we reflect that understanding by offering top-of-the-line services to make your home even better. Whether you just moved into a new home in Farmington, recently found the perfect plot of land, or are looking to to remodel a home you've loved for years, our services can help.
Basement finishing
Home additions
Custom cabinetry
Kitchen renovations and remodels
Living space upgrades
Mother-in-law suite design
Outdoor living updates
Custom man caves
Custom luxury home builds
When it comes to our remodeling services, the sky is the limit. In addition to remodels, we offer custom luxury home building services for those who have found the perfect plot of land in Farmington.
Don't see the service you're looking for on this list? Feel free to get in touch or give us a call at (801) 725-0000 to discuss your vision.
The Premier Remodeling Design Process
Our main goal as one of the finest building companies in the Ogden Valley region is to earn Clients for Life. It's crucial to us that every step of the design process is laid out clearly and transparently, so you know what to expect.
During our first meeting, we cover a lot of ground. What are your must-haves for your renovation? What is the budget you're looking for? From there, we create a design contract so that we can get started designing your dream home based on your vision. At our next meeting, we'll make sure to laser-measure your home to ensure we have the perfect dimensions for everything. From there, you can start the process of selecting all the materials, fixtures, flooring, and countertops that will make your home unique.
If we need a subcontractor to get things done, we'll set this up with your shortly. Over the next few weeks, we'll schedule a series of meetings to ensure that we are on the same page with budget, selections, and planning. We'll create an accurate bid, which we'll go over in our Proposal Meeting. The final step is a Start Meeting, where it all comes together.
We believe that our thorough step-by-step design process helps us stay accountable and transparent while at the same time helping you stay in-the-know throughout the crucial stages of designing your home
Remodel, Rebuild, Reimagine
At Premier Remodeling, we want to help you Remodel, Rebuild, and Reimagine your Farmington home to suit your vision. To help you meet your goals, we offer:
A focus on customized, luxury craftsmanship
A full range of customized services tailored to your unique needs
More than 15 years of high-end experience in Farmington and Northern Utah
Membership in the National Association of Home Builders
Ranked among Top 500 remodeling companies by Qualified Remodeling Magazine
On-site management
100% customer satisfaction
Ready to get started designing the remodel, renovation, or custom home of your dreams? Please feel free to check out our portfolio, get in touch online, or give us a call at (801) 725-0000.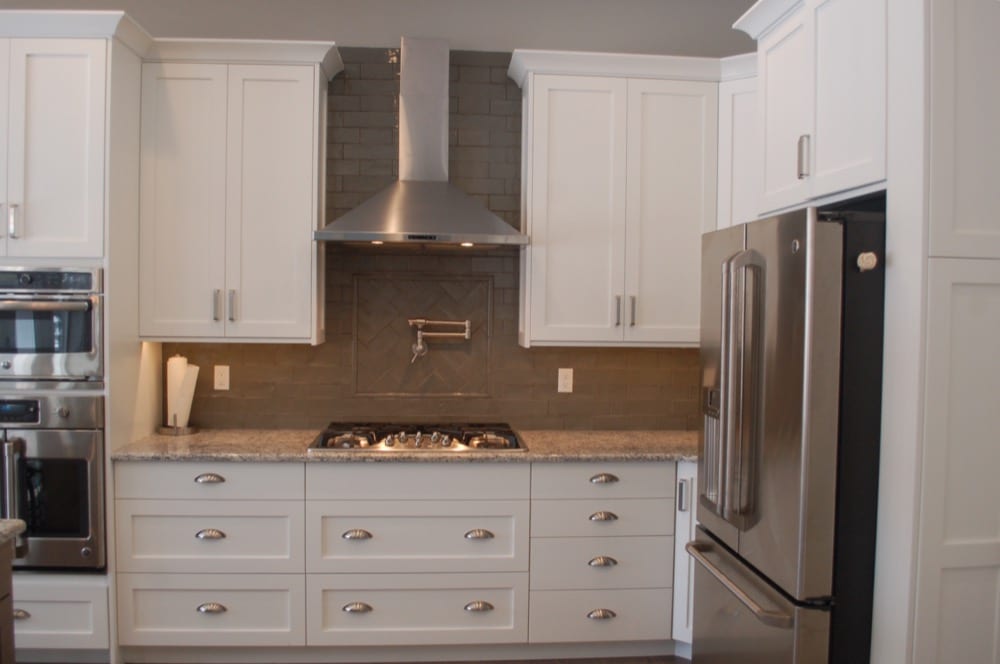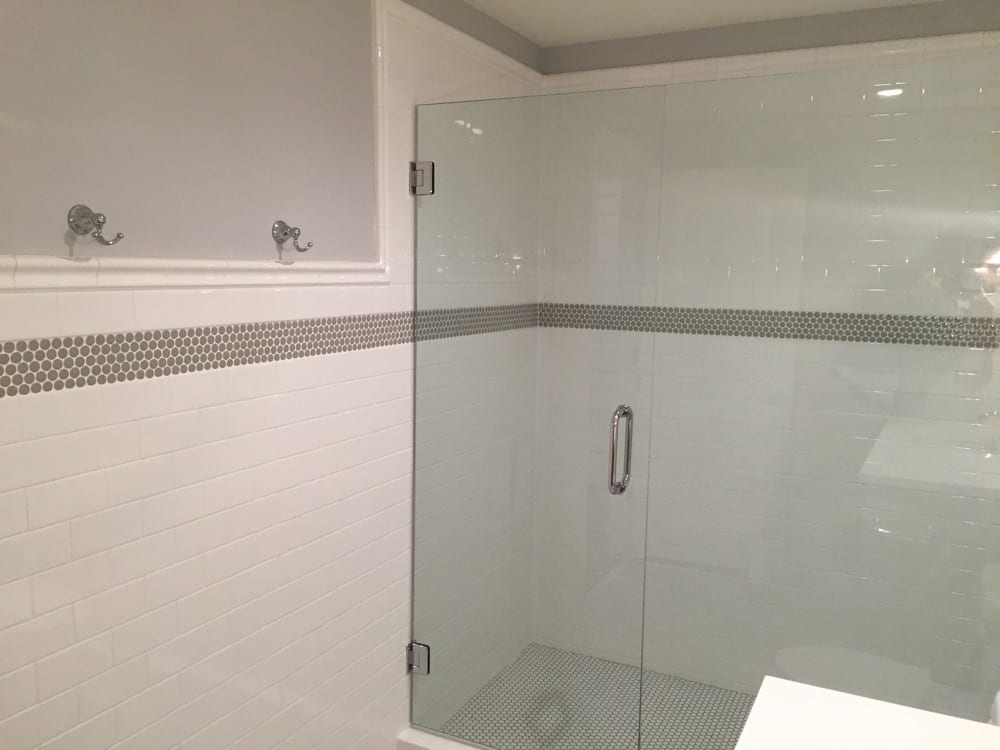 We are so happy with our house. They did a great job and are super easy and personable to work with!
Great people will use them for any of remodeling jobs in the future. Their work is top notch.
Love our bar basement addition in Taylor!
Professional & thorough.
Growing families, growing dreams, and lifestyle changes can all mean that you need to expand your home. Whether you need to build up, build out, or build on, you can trust the Premier Remodeling team to take care of your home addition just the way you envision it. All too often, remodeling companies convince their potential clients to change their dreams for home additions to make the job easier with words like "seamless" and "matching." That's not the way we work. We enjoy the challenge of bringing your home addition dreams to life in a way that matches your existing structure and decor. Our goal is to take our service to the next level. Partnering with our customers inspires us to work harder and provide more innovative homes for our clients year after year.
Your kitchen is one of the most important rooms in your home. It's where the entire family gathers together, a space for entertaining, and a personalized sanctuary for the home chef. You deserve to have a kitchen that reflects your sense of style and provides the function you need to create your favorite culinary delights (or grab take-out with the family). Let us make your kitchen incredible, with a beautiful design, high quality materials, and unbeatable craftsmanship.
An unfinished basement is like a blank canvas. It has all the potential in the world. Whether your basement fills you with longing for a family game room, additional living space for your teens, a guest room for visitors, or a space to pursue your favorite hobbies, our team can help you make it happen. Pour your biggest dreams into a wishlist, and allow our experienced team to guide you to basement renovation results even more stunning than you imagined.