Remodeling Your Second Home In Farmington, Utah With Our Renovation Contractor Services
There aren't many downsides to owning your dream home in Farmington, Utah, or surrounding Davis County--you're a short drive from the best skiing in the world in the winter, and come summer, those same mountains offer hiking, fishing, biking, and rafting--it's really an outdoor paradise. So what's not to love? For many homeowners, it's a dated and inefficient home--and the headaches of not knowing which local contractors to trust to do your remodel or renovation.
That's where Premier Remodeling comes in--we're the experts in remodeling and renovating fine homes throughout the Farmington region. Our approach is not a cookie-cutter, sell you on the trend-of-the-month one; rather we are truly custom builders who partner with you to bring your expectations to life.
We want all of your homes to have a level of comfort and sophistication that reflects who you are and all that you have accomplished. You also need a home remodeler who understands that quality is not determined by all the latest bells and whistles, but by an understanding of our client's needs, and a flawless, understated execution of your vision.
How Premier Remodeling Is Different
We are a family-owned business, with roots in the state of Utah and the Midway area, dating from the mid-1800s. Several Victorian homes on the National Historic Register in Midway were built by one of Luke Watkins' forebears, John Watkins. His architectural creations set the tone for fine home building in Utah during the early 1900s. Luke, the current owner, learned the craftsmanship and artistry of home building and design from his father, Greg, and today, the third generation of Watkins' are learning the business. With roots this deep in the community, Premier Remodeling is the go-to renovation contractor company for your project.
Renovation Contractor Services, The Premier Way
Over the years, we have developed a streamlined approach to the design/build process, making it less stressful for you--especially when your primary residence is not in Utah. We keep you updated and informed every step of the way, and have one point of contact for the entire project--a construction concierge, if you will. Here is how we partner with you, and the stages we'll go through together. Before our initial meeting, we want you to mull over all of your ideas--nothing is too big, too small, or  even too whimsical for our team at Premier to consider. We can help you determine what's feasible within your timeline and budget, and appreciate that your time is valuable. That said, we don't rush our process, either. We want to give you plenty of time to consider your decisions, and ensure that we can completely execute your ideas. Taking plenty of time on the front end usually means fewer expensive change orders once construction is underway.
At our Initial Consultation, we meet at your house, so we can walk through together. We'll go over your must-haves and your wish list, and discuss your investment target, and offer suggestions.
If you choose to move forward, we present the Design Contract. This is a preliminary agreement that gives us the go-ahead to start work on your project,  which includes the following:
a full, detailed rendering that includes the current structure, new layouts, and important features
an engineering estimate
detailed Project Plan, that encompasses the work itself, communication, and permitting from city or county entities
materials you have chosen for the project
A week or so later, we meet again at your home to refine the original plans, and laser-measure the house. We like to wait a couple of weeks to give you time to really think about your design and ideas, so that you are certain of your goals.
While our design team is working on the structure, you're busy choosing materials and finishes. Premier Remodeling offers a state of the art design studio with flooring, cabinetry, lighting, countertops, fixtures, and more--we've done the curating for you. We also have many local sources for materials in the Farmington, Utah area, so even if we don't have your desired materials in our studio, we can execute your vision to perfection.
Our Subcontractor Preview is unusual in the industry in that we encourage you to meet with our subcontractor to preview your home, go over the plans, and offer advice on anything from paint finishes to ways to save money. This is a meeting our clients find most useful, as the experts offer their feedback and opinions, and fine-tune the cost estimate for better accuracy and efficiency.
A few weeks after that, when you have really had time to think about the overall project, materials, finishes, and everything else, we will have a Scope Of Work meeting to finalize all the plans, schematics, and budgets, to prepare for the Bidding Process. Our team puts together costs estimates and presents them to our vendors and subcontractors--ensuring there are no surprises in the costs.
At our next Proposal Meeting, we go over the entire project, from overall cost down to the finish on the drawer pulls. This is your last opportunity to make any changes before we begin.
Our final time together is the Start Meeting--bring your keys so we can get in and get started! This is when it gets exciting. We'll sign the contract, review your timeline and expectations, and set the start date for our contractors to begin bringing your vision to real life.
We understand that you're busy and may not be able to meet in person all the time, so we can always meet virtually--and keep you updated while you're away.
Another question you might have is whether to remodel or renovate, and is there really a difference? According to the experts, yes. A remodel is typically a smaller project that is mostly cosmetic--you're not moving walls. Renovation changes the fundamental structure of the house. The terms are pretty interchangeable, but a remodel typically does not require permitting--a renovation does.
You can replace floors, cabinets, appliances, countertops, and fixtures, add fireplaces, paint and wallpaper, and replace lighting, for a solid remodel. If your home has good bones and you like the floor plan, there's no real need to start ripping out walls; you can get a superb facelift for your home with some cosmetic upgrades.
On the other hand, if you want an apres-ski hot tub with a wet bar, that's a renovation. As you spend more time in your home here (and really, why wouldn't you?), you'll probably want to make more substantial upgrades--a sunroom or greenhouse, a mother-in-law suite, a game room, or a chef's kitchen.
Design For The Future in Farmington, Utah
Premier Remodeling will also plan for future renovations in the initial design. What this means is that we will plan for the work to be done in several stages. This concept lets you enjoy your home as you do the work, and as your needs evolve, so can your plans.
If you are ready to enhance your Farmington, UT dream home, it would be our pleasure to work with you. Now is a great time to start the renovation contractor design process, so please call us to schedule that first consultation. Soon enough, you can warm your tootsies in that hot tub, or enjoy a cigar in your new man cave.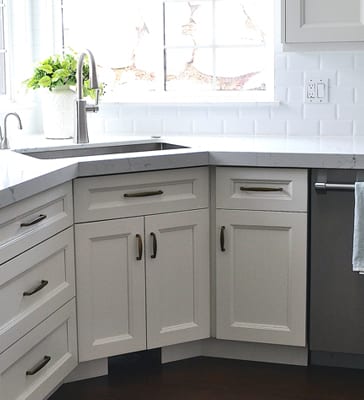 We are so happy with our house. They did a great job and are super easy and personable to work with!
Great people will use them for any of remodeling jobs in the future. There work is top notch.
Love our bar basement addition in Taylor!
Professional & thorough.