Services Offered by a General Contractor in Eden, Utah
As home to the popular Powder Mountain Ski Resort, Eden, Utah offers a small-town feel with all the amenities you need. The town sits at the North and Middle Fork of the Ogden River and provides a range of outdoor activities to enjoy throughout the year. With more than 2,600 acres, North Fork Park is a popular attraction on the weekends for camping, biking, hiking, and Nordic skiing.
Within easy driving distance of Eden, Utah, Pineview and Cosi Reservoirs are a couple of the more popular spots for outdoor activities, including boating and fishing. A week doesn't go by without locals stopping by Carlos & Harley's for margaritas and fajitas. In fact, two of the owners, the Watkins brothers, have been known to hop in their car and drive over an hour for dinner at this fresh Mex cantina.
Homes in the area include single-family houses, condos, and gorgeous vacation homes. When it comes time for renovations, locals look for a general contractor who knows the area, and that's where Premier Remodeling can lend a hand.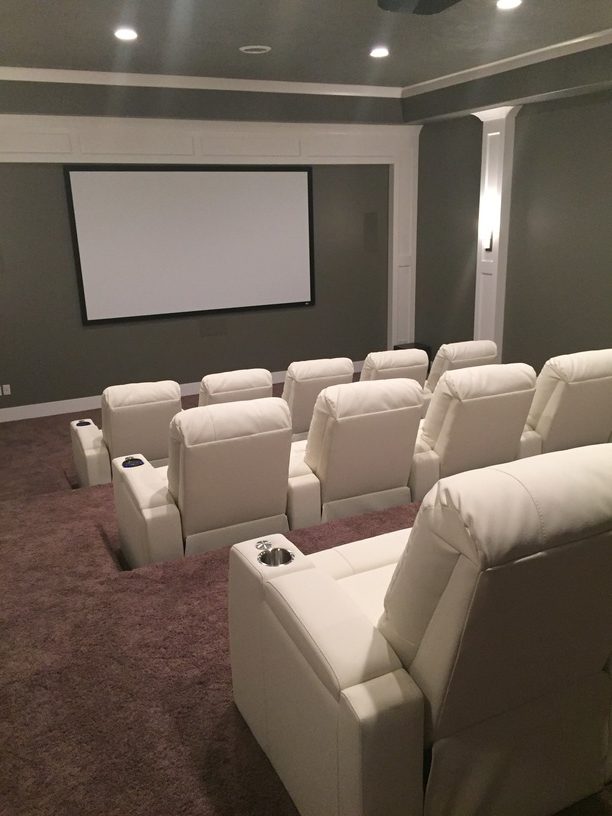 Common Services Provided by a General Contractor in Eden, Utah
When your home begins to look its age, or it no longer functions for your family due to the birth of a new baby, you want to return it to its former glory and functionality. A general contractor works with you and the crews completing the work to ensure that your home turns out beautifully. In some cases, you need a total renovation while in others, you only need certain areas of the home updated. Here's a look at some of the most common home renovation projects.
Kitchen Remodel or Upgrade
If your kitchen is ten years old or older, you're probably missing out on some of the latest conveniences. You might not even have a kitchen island. A kitchen remodel does more than update the appliances. It creates a kitchen that works for you. This can include a farm sink, larger pantry, a pot filler faucet, and so much more. By working closely with your general contractor, you can maximize the space you have and create your dream kitchen.
Basement Finishing and Renovations
If you have an unfinished basement, then you have a lot of unused space that you can turn into valuable square footage. You can finish a basement to provide extra bedrooms or a child's playroom. A basement is a great spot for a wine cellar or man cave.
As many people face the need to take care of elderly loved ones, they have to make room in their homes for an additional family member. A mother-in-law suite provides space for your parents to live in your home but still have independence. These suites generally have a bedroom, bathroom, living area, and kitchen. You can opt for the suite to have its own entry and egress. It's also up to you how well connected it is to the rest of the home.
If your parents aren't ready to move in or prefer other arrangements, you can use this generously appointed space as a home office or study. This space will have all the amenities you need to retreat and get some work done while still close to your family if something comes up.
Has your space stopped working for you because of a lack of storage space? Imagine if you could add built-in bookshelves and cabinets on either side of your fireplace. You could utilize more of your space and gain a ton of storage options. Custom cabinetry can help you make the most of available space in any room, especially the kitchen, where you always need more storage and organizational space.
Do you have plenty of land but not enough bedrooms? A home addition might make all the difference for your family. Instead of going through the hassle of selling your home and moving into a bigger space. You can turn your own beautiful house into a bigger space. You can add a bedroom, playroom, additional master suite, sunroom, or large family room. A general contractor can help you design a home addition that feels like it was always a part of the home.
Whether your family enjoys watching the latest blockbuster films or movies from Hollywood's Golden Age, a theater room will be a favorite in your house. You can build a simple room with seating for your family or create an elaborate space with multiple seating options and a snack bar area. Your general contractor will work closely with you to make the most of the space that you have available and create your own in-home movie theater.
Full and Partial Home Remodels
If the space in your home no longer works for your family, you don't have to move. A full or partial home remodel can make your house more functional for your needs. Your general contractor can remove and erect walls to increase the size of your kitchen or family room while removing spaces you no longer need, such as a formal dining room or living room. You can use a remodel to reorganize the shape and function of bedrooms, mudroom, and laundry room.
Learn the History of Your General Contractor
Premier Remodeling is a general contractor that has a rich history in Eden, Utah and the surrounding area. The Watkins family first arrived in Utah in the early 1800s. Later, John Watkins arrived in the area and established a name for himself as an architect and builder. Even today, you can see some of the red brick Victorian-style houses that still stand today and a few of these homes enjoy historic status.
The owner of Premier Remodeling, Luke Watkins, worked his adult life in the building and general contracting field. More than 15 years ago, he started Premier Remodeling to be a customer-centric building company. He and his sons continue to run the business with the goal of helping homeowners create their dream homes.
Here are a few reasons to choose this company as your general contractor:
At Premier Remodeling, we take pride in working closely with our clients at each stage of their project. It's our goal to treat each project as a unique, custom design project, showering it with all the time, attention, and energy needed to bring our customer's dream home to life. Call or contact us at (801) 725-0000.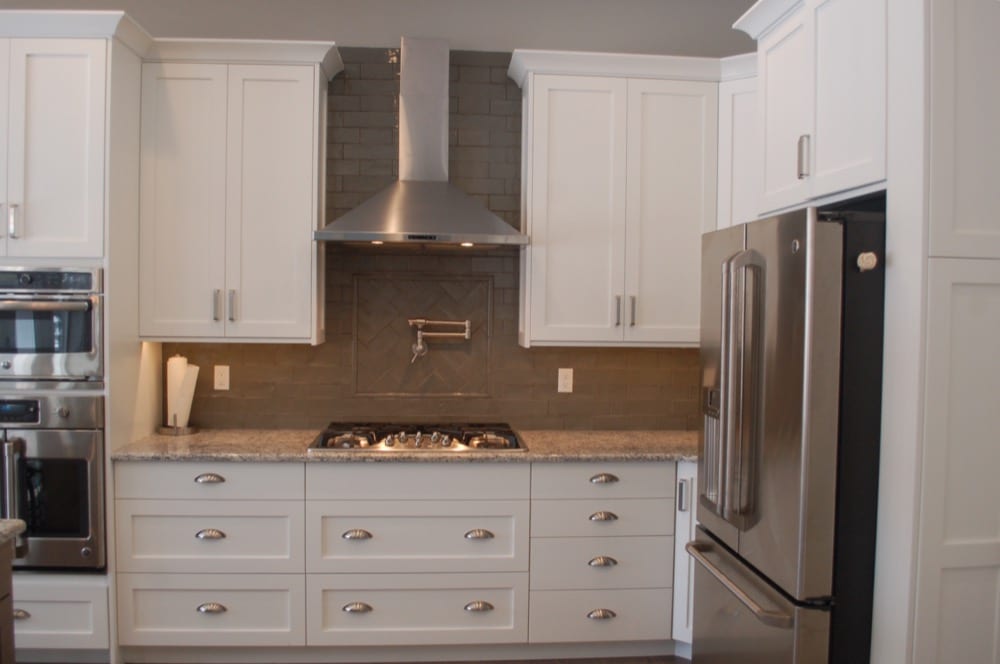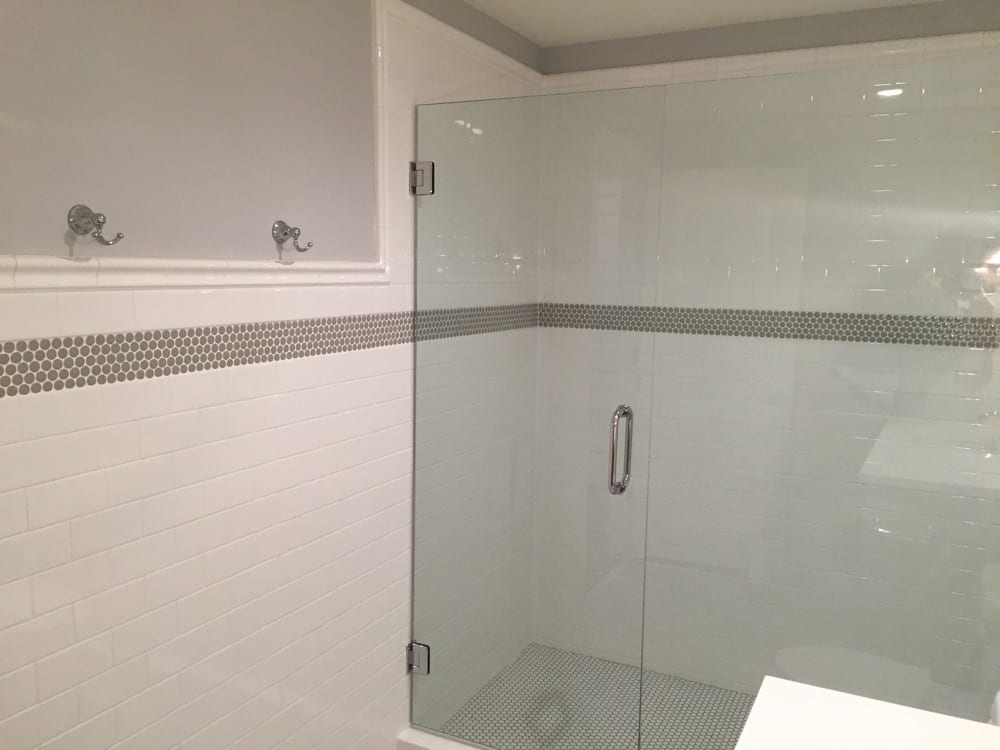 We are so happy with our house. They did a great job and are super easy and personable to work with!
Great people will use them for any of remodeling jobs in the future. Their work is top notch.
Love our bar basement addition in Taylor!
Professional & thorough.
Growing families, growing dreams, and lifestyle changes can all mean that you need to expand your home. Whether you need to build up, build out, or build on, you can trust the Premier Remodeling team to take care of your home addition just the way you envision it. All too often, remodeling companies convince their potential clients to change their dreams for home additions to make the job easier with words like "seamless" and "matching." That's not the way we work. We enjoy the challenge of bringing your home addition dreams to life in a way that matches your existing structure and decor. Our goal is to take our service to the next level. Partnering with our customers inspires us to work harder and provide more innovative homes for our clients year after year.
Your kitchen is one of the most important rooms in your home. It's where the entire family gathers together, a space for entertaining, and a personalized sanctuary for the home chef. You deserve to have a kitchen that reflects your sense of style and provides the function you need to create your favorite culinary delights (or grab take-out with the family). Let us make your kitchen incredible, with a beautiful design, high quality materials, and unbeatable craftsmanship.
An unfinished basement is like a blank canvas. It has all the potential in the world. Whether your basement fills you with longing for a family game room, additional living space for your teens, a guest room for visitors, or a space to pursue your favorite hobbies, our team can help you make it happen. Pour your biggest dreams into a wishlist, and allow our experienced team to guide you to basement renovation results even more stunning than you imagined.