Home Improvement Contractors With A Plan
Learn About Our Tried-And-True Design Process For Your Utah Home
If there's one thing we've learned during our careers as remodelers and home improvement contractors, it's that nothing gets accomplished without a plan.
During our 15 years in business, we've created a streamlined design process to help our customers envision not only their finished remodel, but also the timeline and budget of the project as well. We are proud to serve our customers from North Ogden and Ogden Valley, all the way to North Salt Lake areas and Park City, and want to make sure each and every homeowner we work with is 100% satisfied with our work. This process enables us to do that, which is why it's so important to us.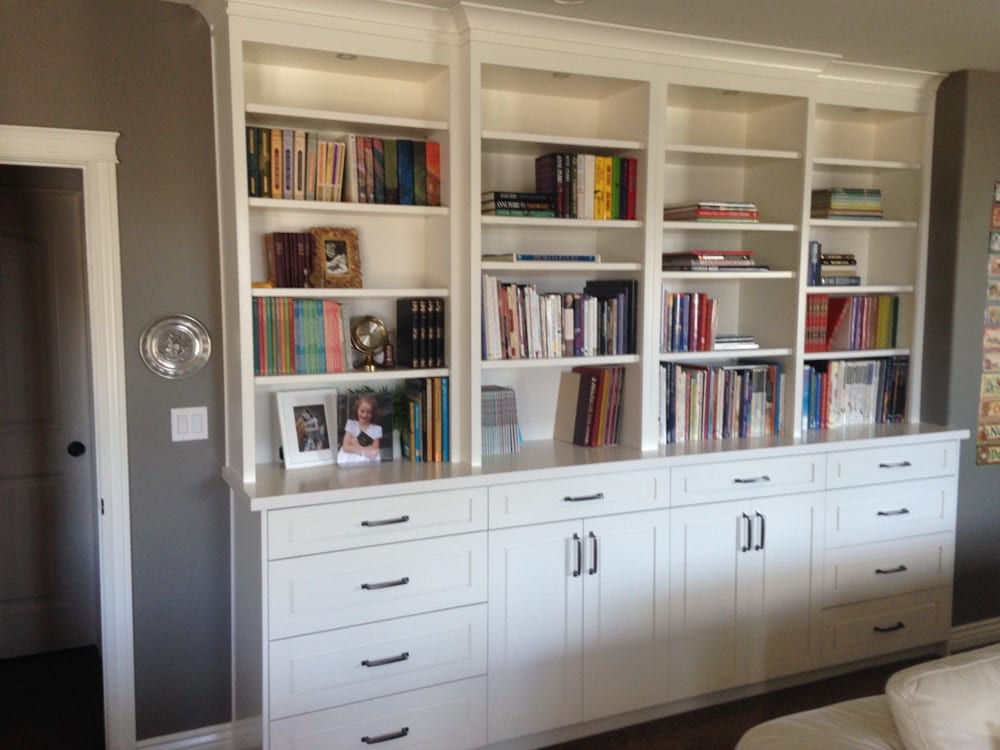 An Overview Of Our Design Process
When you contact our office, we'll ask some basic questions about your project and then schedule a time to meet with you and your spouse in your home. Our owner, Luke, takes a personal interest in every project we complete. During the initial meeting, he will meet you at your home for the first walkthrough, and you will discuss your ideas for the project so both parties can get a good idea of its scope.
Here's what to expect during our initial meeting:
Come prepared with a list of Must-Haves and Wish-to-Haves. We may also ask you to provide a plat and legal description so that we can be aware of any legal or lot limitations.
We will walk through your home, review your wish list, discuss all of your possibilities, and determine your target investment amount.
At this point, we can give you a very general range of what we feel the project may cost and how that fits into your budget (keeping in mind that your selections and the final design determine the final cost.)
This first individual meeting is an important one because we strive to deliver a quality project at a cost that works for you. Our first candid conversations help prevent surprises in the estimate and ensure that we're all on board with the target investment amount and your desired end result.
At this initial meeting we'll discuss our design process and, if you would like to proceed, go over our design contract. This isn't a construction contract - instead, it's a design contract, with a fee that covers a small amount of the significant costs associated with the design and planning of your project. This will begin the process of formally designing your project , which will include:
A full, detailed plan that includes the existing structure, new layouts, and other important features (such as cabinet drawings)
Any engineering that may be required
A detailed scope of work, communication, and visits to the County/City for permit purposes
All of your materials selections for the project
We charge a fee for our Design Contract because we spend a significant amount of time and money making sure that we give you an accurate estimate. In our experience, this helps both parties to make informed decisions from the beginning while still keeping a variety of options open.
Within 1-2 weeks of our initial meeting, we'll schedule a second meeting in your home with our design team.  We'll use this time to laser measure your home, ensuring that our measurements are accurate. Then, we'll use those ultra-accurate measurements to create a preliminary design for your project. Finally, we'll review the scope of the project again. The 1-2 week wait between meetings gives you a little time to digest our initial meeting notes and start thinking about the materials you want.
After the follow-up meeting, our team will get to work drafting plans and writing up your project's scope. We use this information to create a detailed estimate that is as accurate as possible. We can then provide options to stay within your budget while still creating a result you will love.
In the meantime, you'll be making your product selections! These may include carpet, flooring, light styles and fixtures, cabinets, countertops, and more. We know that the many choices available can seem overwhelming, and are happy to assist you in making these decisions if you would like.
We've made a significant investment in our design studio, and invite you to come and see some of your material options in person. We also recognize that our clients are all unique. If you don't find a material or style that you love, we have have many other options available from our local suppliers.
Depending on the scale and scope of your project, we may schedule a subcontractor preview at your home. This gives our home improvement contractors a chance to see your home, plan for their part in your future Project, and answer any questions you may have. Our craftsmen will provide valuable feedback for your project, suggestions for improvement, and cost-saving ideas. In our experience, this has been a useful part of our process that results in an accurate estimate and a more efficient job.
This meeting generally takes place 2-3 weeks after the subcontractor preview to give both parties time to make any final considerations and decisions. We'll meet together to discuss the schematic budget, updates on our scope of work, and the selections you've made. Together, we'll review our plan and make necessary changes. Once plans are finalized, our subcontractors will review them again and revise their estimates if necessary.
Once we've established expectations on both sides of the project during the scope meeting, we'll move on to the bidding process. Our estimating team will create an accurate bid for your custom project by gathering current prices from our vendors and subcontractors. We spend a lot of time making sure our bids are accurate and thorough so that you can know exactly what your project will cost and can plan for the future.
During this meeting, our main purpose will be to review your bid. We will also use it to answer your questions, discuss your project more in-depth, and make any adjustments that are needed.
If our bid and the scope of your project matches your expectations and meets your needs, then this is the final step before we begin construction! During the Start Meeting, we will sign a contract, review your timeline, discuss expectations, answer questions and set a date for our home improvement contractors to begin bringing your vision to life.
During our many years in the industry, we've found that spending time establishing a solid plan, budget, and expectations helps eliminate most surprises. This results in faster build times, better projects, and satisfied clients.
Our in-depth process helps us meet our #1 goal: earning Clients for Life. To us, you become as good as family, and we will treat you that way. In fact, we tell all of our customers that our team is family and married for life (literally in many cases). Once you're adopted into our Premier Remodeling family, we will be around to handle all of your needs large or small for years to come!
Are You Ready To Get Started?
At Premier Remodeling, we work hand in hand with homeowners throughout Layton, Park City, and the areas north of Salt Lake. It's our business to bring stunning homes to life, all while exceeding owner expectations and treating you as an equal partner throughout the entire process.
In addition to our unique design process, here are a few highlights of what we have to offer:
100% Customer Satisfaction
Fair and Competitive Pricing
Superior Quality and Craftsmanship
Open Communication Between Client and Project Manager
Trusted Sub-Contractors Who are Experts in Their Trades
On-Site Management
We will always listen to your concerns and involve you in every important decision there is to be made. Relationships are important to us, and we promise to treat you and your home with the respect and care you both deserve. We would be honored to be your partners in creating the custom, luxury home of your dreams.
Are you ready to get started on your remodel or custom home? If so, call us at (801) 725-0000 or fill out our online Contact form to get started!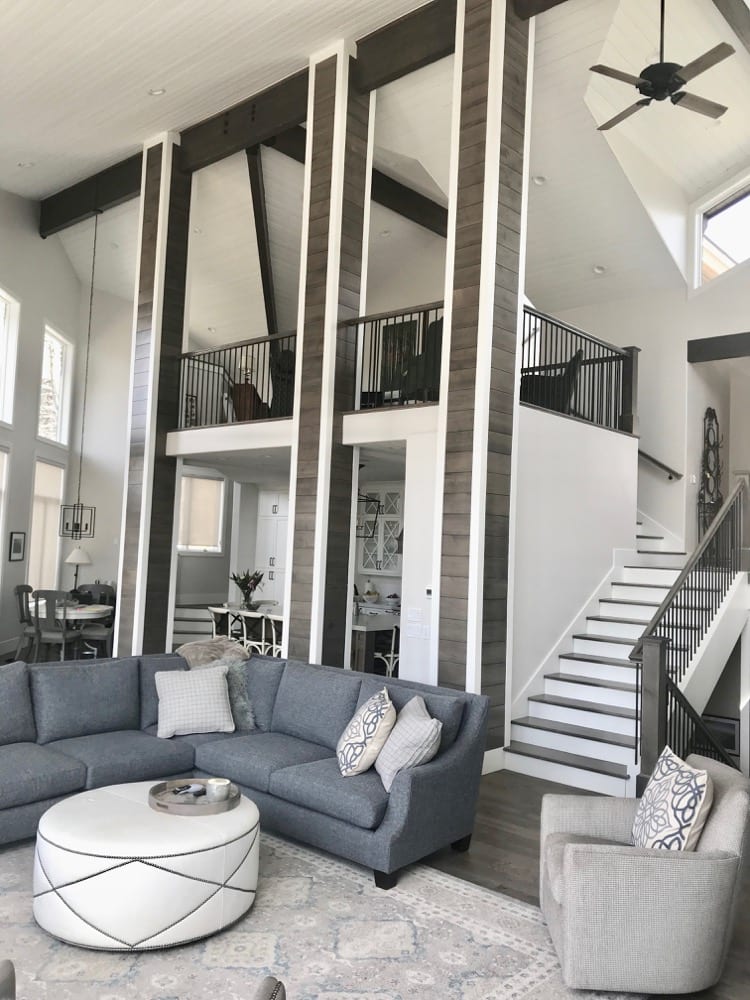 We are so happy with our house. They did a great job and are super easy and personable to work with!
Great people will use them for any of remodeling jobs in the future. There work is top notch.
Love our bar basement addition in Taylor!
Professional & thorough.
Growing families, growing dreams, and lifestyle changes can all mean that you need to expand your home. Whether you need to build up, build out, or build on, you can trust the Premier Remodeling team to take care of your home addition just the way you envision it. All too often, remodeling companies convince their potential clients to change their dreams for home additions to make the job easier with words like "seamless" and "matching." That's not the way we work. We enjoy the challenge of bringing your home addition dreams to life in a way that matches your existing structure and decor. Our goal is to take our service to the next level. Partnering with our customers inspires us to work harder and provide more innovative homes for our clients year after year.
Your kitchen is one of the most important rooms in your home. It's where the entire family gathers together, a space for entertaining, and a personalized sanctuary for the home chef. You deserve to have a kitchen that reflects your sense of style and provides the function you need to create your favorite culinary delights (or grab take-out with the family). Let us make your kitchen incredible, with a beautiful design, high quality materials, and unbeatable craftsmanship.
An unfinished basement is like a blank canvas. It has all the potential in the world. Whether your basement fills you with longing for a family game room, additional living space for your teens, a guest room for visitors, or a space to pursue your favorite hobbies, our team can help you make it happen. Pour your biggest dreams into a wishlist, and allow our experienced team to guide you to basement renovation results even more stunning than you imagined.