Exquisite Bountiful, Utah Remodeling Services Get Your Home Looking Its Best
Located just ten minutes from downtown Salt Lake City, Bountiful, Utah offers breathtaking mountain views and some of the best parks in the nation. And with all of the conveniences of suburban life, it is no surprise that Bountiful is recognized as one of Utah's best places to live. Whether you were born and raised in Bountiful or were drawn to the beautiful gardens and trails of Mueller Park, you probably cannot imagine the prospect of ever leaving our quaint city. With the amazing local businesses on Main Street (we're glad Vito's moved to there from their trailer by Bountiful Tabernacle), visiting the pristine Bountiful Utah Temple, or enjoying the family-friendly activities at South Davis Recreation Center, Bountiful is a great place to call home.
While you may not be able to imagine moving away from Bountiful, you probably have imagined how stunning your home would look if you could expand or completely update one or more area of your home. Whether you would love to expand your home with a new addition or transform your dark, inefficient kitchen into a bright, cheery cooking zone, the Premier Remodeling is the remodeling services company to help you make your dreams a reality.
Bountiful, Utah's Most Trusted Remodeling Services Team
A trusted relationship is the cornerstone of your satisfaction with your remodeling project. When you select Premier Remodeling to carry out your renovations, you can enjoy the peace of mind that comes from working with Bountiful's most trusted remodeling company. Here are just a few of the many reasons why customers return to us to renovate their homes:
Over 15 years of experience: Premier Remodeling has served the Bountiful community for over a decade and a half.
Cutting-edge tools and techniques: We invest in the latest tools and techniques to optimize precision and longevity of design.
A strong working knowledge of the area: We are familiar with the latest housing codes and industry regulations that may impact you.
Personalized Service From a Family-owned Business
The Premier Remodeling team values family above all other aspects of life. So it is not a coincidence that Premier was founded by a husband-wife team, Luke and Nancy Watkins, whose goal was to deliver the personalized level of service that every homeowner deserves when exploring renovations.
The Premier team has gradually expanded to include Luke's father, Greg, and his two brothers, Caleb and Matthew. Each member of the Watkins family brings their own set of talents and craftsmanship to the Premier team. Our customers are the ultimate beneficiaries of these talents, with every project receiving an unparalleled level of dedication and personalized service.
Expertise in Kitchens, Basements, Bathrooms, and More!
The Premier Remodeling team is proud to offer one of the most impressive variety of remodeling services in the state. Whether you are seeking a warmer, more inviting kitchen or are looking for an expert to transform your dark, depressing basement, the remodeling specialists with Premier has you covered. Here is a look at some of the most popular services we offer:
Kitchen Remodels: If you would love to give your outdated kitchen a facelift, you are not alone. Kitchen remodels are the single most sought after type of remodeling job performed today, with 81% of homeowners seeking a kitchen remodel. We can help you maximize the space in your kitchen while also updating your lighting and cabinetry to give your kitchen a more modern feel.
Home Additions: Increasing your home's square footage in a tasteful manner can help you increase your home's utility and value. Whether you could use a third bathroom or a mudroom on the back of your garage, the Premier team can work within your budget to propose an addition that your family will love.
Custom Cabinetry: Our custom cabinetry offers a host of benefits. We will help you maximize wasted space and can use eco-friendly materials to design your cabinets. And if you are on the petite size or taller than average, we can even provide cabinet solutions that are perfect for your height!
Basement Finishing and Remodeling: Finishing your basement is one of the best ways to quickly increase your living space. With our expertise in basement finishing and designing custom man caves, you may find that you are suddenly looking for reasons to head downstairs!
Home Theater Room Design: If you enjoy entertaining and have always longed to have a state of the art home theater room, the Premier team can help you enjoy your next Super Bowl in style. Just give us your wish list and your budget and we will show you what we can do.
Bathroom Additions and Remodels: With one of our custom bathroom remodels, you can enjoy a more spacious shower, a uniquely shaped tub, or that marble double vanity you have always wanted. And if you are not in need of a comprehensive bathroom remodel, we also offer minor bathroom remodeling services, which can boost your home's value by over 100%.
In-law Suite Construction

: If you are planning to expand your home to welcome a parent or in-law, Premier can help you construct an affordable and attractive in-law suite that will blend seamlessly with your home's existing style.
Five-star Remodeling Services at a Price You Can Afford
At Premier, we believe that you should not have to choose between the home of your dreams and being able to comfortably afford your everyday living expenses. We know that the prospect of having to pay a large sum of money at one time can deter people from wanting to move forward with renovations. And it is truly fulfilling for us to see our customers happy and enjoying their newly renovated homes.
For these reasons, we provide our customers with several remodeling options whenever possible. Additionally, we accept multiple modes of payment and even offer our customers the option of paying for services over a 12-month period. If you have put off renovating your home because you are simply unable to make a single lump sum payment to a contractor, we invite you to reach out to us at Premier to learn about our affordable payment options.
Contact Premier Remodeling Today to Receive a Complimentary Estimate
If you are ready to begin your home's transformation, the single best step you can take is to contact us at Premier Remodeling to schedule a complimentary estimate. When you meet with one of our dedicated team members, you will discover why we are Bountiful's most trusted remodeling services company. Our team of skilled designers and contractors has the expertise to help you give your home a facelift while preserving the features you love the most. We look forward to helping you bring your dream home to life!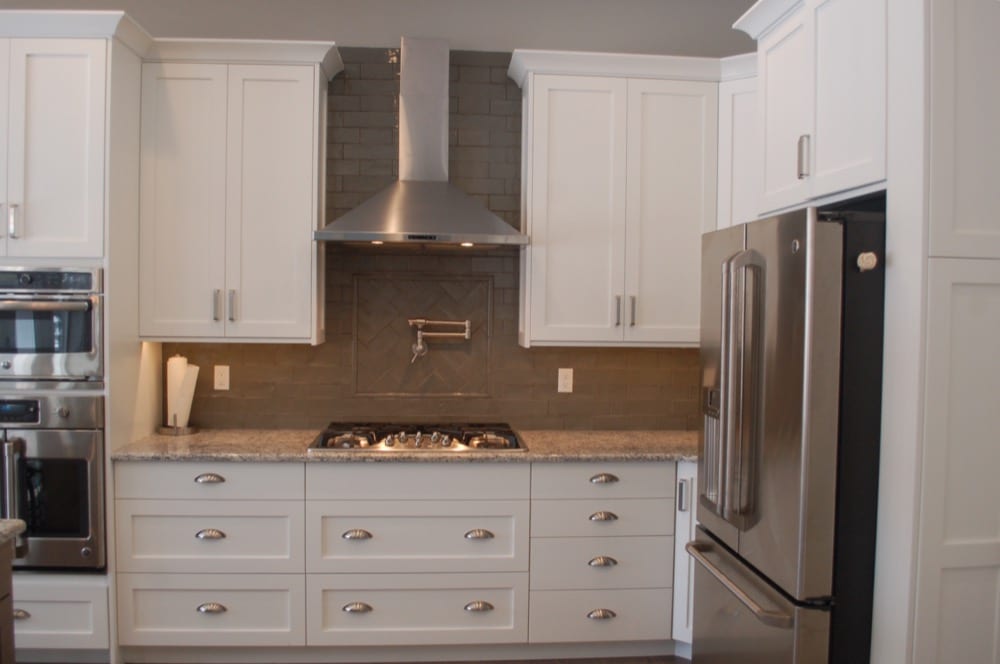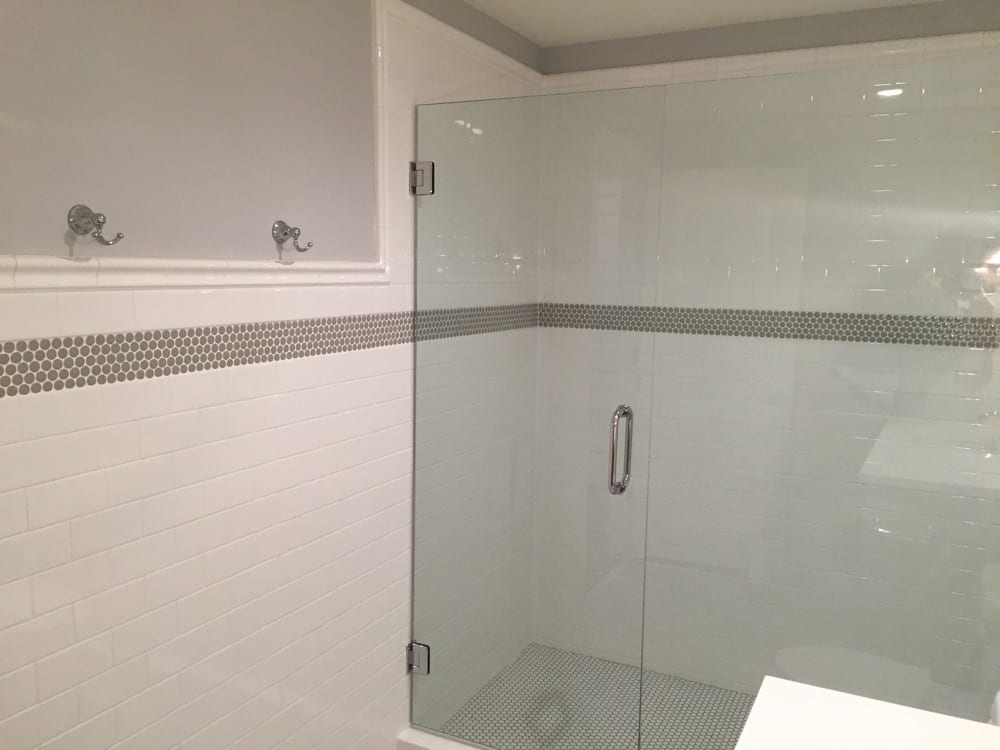 We are so happy with our house. They did a great job and are super easy and personable to work with!
Great people will use them for any of remodeling jobs in the future. Their work is top notch.
Love our bar basement addition in Taylor!
Professional & thorough.
Growing families, growing dreams, and lifestyle changes can all mean that you need to expand your home. Whether you need to build up, build out, or build on, you can trust the Premier Remodeling team to take care of your home addition just the way you envision it. All too often, remodeling companies convince their potential clients to change their dreams for home additions to make the job easier with words like "seamless" and "matching." That's not the way we work. We enjoy the challenge of bringing your home addition dreams to life in a way that matches your existing structure and decor. Our goal is to take our service to the next level. Partnering with our customers inspires us to work harder and provide more innovative homes for our clients year after year.
Your kitchen is one of the most important rooms in your home. It's where the entire family gathers together, a space for entertaining, and a personalized sanctuary for the home chef. You deserve to have a kitchen that reflects your sense of style and provides the function you need to create your favorite culinary delights (or grab take-out with the family). Let us make your kitchen incredible, with a beautiful design, high quality materials, and unbeatable craftsmanship.
An unfinished basement is like a blank canvas. It has all the potential in the world. Whether your basement fills you with longing for a family game room, additional living space for your teens, a guest room for visitors, or a space to pursue your favorite hobbies, our team can help you make it happen. Pour your biggest dreams into a wishlist, and allow our experienced team to guide you to basement renovation results even more stunning than you imagined.