Turn Your House into Your Dream Home With Renovation Contractor Services in Kaysville, Utah
There's only one city in the state that can rightfully call itself "Utah's Hometown." Proudly located in the "middle of everything," Kaysville, Utah is the perfect spot to build or buy a home, join the community, enjoy life, and start a family or simply settle down.
This is the type of town where you want to own a forever house. But what happens if your home isn't quite at that level? It doesn't mean you have to go on yet another house hunt. The perfect house might just be the one you're living in; all you need are high-quality home renovation contractor services.
The Ogden Valley and especially Kaysville, UT has some beautiful homes. Some could use a little bit of love and attention. That's where Premier Remodeling comes in, thanks to a rich history in the area and the expertise you need to rethink, reimagine, and rebuild parts of your home.
Custom Attention to Focus on You
A major project deserves major attention. A successful home renovation, no matter the scope, will only be successful if you get the full attention of the professionals working on it. This is your home, after all. Your word counts, and you need to feel heard and understood.
Premier Remodeling embraces that concept. We've made a conscious effort to avoid becoming a contractor that offers the exact same service, advice, and work for every client in customer. Instead, we custom-tailor every project to fit both your needs and lifestyle.
For you, that means a few things:
Custom attention from the moment you engage with us until after the project is complete.
A single point of contact from your renovation contractor that walks you through the design, scope, and construction of the project.
A straight line to that point of contact to ask questions, provide feedback, and simply talk about the project as it's happening.
For a single coat of paint, a contractor who just comes in, does the work, and disappeared might be enough. But when we're talking about full home remodels or home additions, you need more attention and focus. That's why our services are focused first and foremost on the client--you.
Far-Reaching Renovation Contractor Experience that Builds Trust and Credibility
As a company, Premier Remodeling is 15 years old. That alone might be enough to build the expertise necessary to provide you with all of your home remodeling needs. In reality, though, our roots stretch much deeper.
In fact, Premier Remodeling has roots in Utah's architecture, from North Salt Lake to Park City and Fruit Heights, since the late 1800s. Our family grew with this community, and grew its expertise alongside it. Years of focus and remodeling expertise have led us to a single focus and objectives for all the work we do: bringing our customer's dream home to life, no matter how much work that takes.
Today, Premier Remodeling is still family-owned. Luke, Caleb, and Matt Watkins run the business together with their father, Craig. Chances are you'll get to meet at least one of them as you go through the project.
Over the years, we have grown in trust and credibility among residents in a variety of communities within Utah for both our experience and our increasingly fine-tuned process:
We start with a meeting, listening to your must-haves and wishlist to get the context we need for planning.
A variety of follow-ups ensure that all parties are on the same page and ready to do the work.
If and when we have to subcontract, we make sure the contractor is familiar with your space and your needs.
We continue meeting throughout the process, establishing clear expectations and timelines to ensure 100% satisfaction.
Our experience has also taught us the value of trust. Premier Remodeling will only charge you for the work that has been done to date. No more 50% payments upfront, with no idea about the quality of the renovation. We're confident enough in our work.
A Kaysville, UT Home Renovation that Changes Your Life
The right home renovation is not just a small cost that causes some incremental improvement. It's an investment with the potential to change your life. The right remodeling project, in fact, can turn your house into your dream home. With Premier Remodeling, you can achieve that goal thanks to customized attention and far-reaching experience.
If you're ready to explore your options, give us a call at (801) 725-0000 or contact us on our website. Discuss your thoughts and expectations, and see if Premier Remodeling might be able to turn your Kaysville, UT house into the best home it can be. Until we go through our process to the start meeting, there is no commitment on your end. We'd love to discuss the possibilities and set up that first meeting to talk through your options.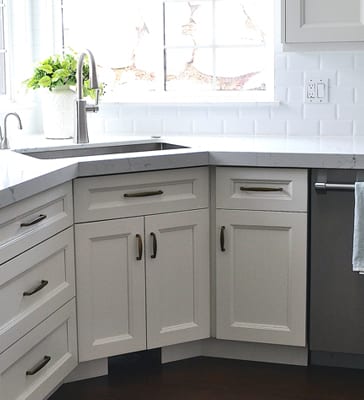 We are so happy with our house. They did a great job and are super easy and personable to work with!
Great people will use them for any of remodeling jobs in the future. There work is top notch.
Love our bar basement addition in Taylor!
Professional & thorough.