Home Renovation in Layton, Utah Recreate Your Dream Home
North of Salt Lake City Layton, Utah is a bustling community that offers many gateways to amazing outdoor activities. In the summer months, locals and visitors flock to Cherry Hill to cool off and spend the day splashing in the water park. Adams Canyon Trail is a moderate, three and a half-mile hiking trail that offers stunning views of waterfalls thundering as they cascade over massive rocks.
The city continues to see slow growth, and many of the homes in the area are single-family homes. While you can find new home builds, many of the properties are older. If your home is older, it may not work for your family as well as it once did. You might find it too crowded or the kitchen outdated. If this is the case, you might consider hiring a renovation contractor to update the space.
Home Renovations in Layton, Utah
Your home was perfect when you moved in but as the years have passed, it seems like you and your family have outgrown it, or it seems out of date. You have two choices. You can sell your home and buy a larger one with all the new amenities or hire a renovation contractor to turn your current house back into your dream home.
A home renovation provides you with a host of possibilities. You can update your kitchen or add an entirely new section to your home. At Premier Remodeling, we work closely with you to determine your needs and design the best renovation possible while staying within your budget. Here are a few renovations to consider.
Basement Renovation or Completion
If your basement is unused, you've given up about half the square footage available in your home. By renovating and finishing your basement, you can add a bedroom or create the family room of your dreams. You can break up the space for a variety of options including a wine cellar, man cave, children's play area, and more. You can use recess lighting to provide extra light and make the area bright like the rest of your home.
Upgrade and Renovate Your Kitchen
Most people believe that the kitchen is the heart of the home. If it no longer functions efficiently for your family, you might feel like it's time to go house hunting. At Premier Remodeling, we can create the modern kitchen of your dreams. Whether you need to start by tearing the space down to the studs or just update the cabinets, we're ready to help. You can add all the latest kitchen gadgets and trends. Adding a pot filler and stunning backsplash are a few of the upgrades you can make to your kitchen. In addition, you can add the double oven you've always dreamed of or the wine fridge you need for dinner parties.
Home Movie Theaters
You can take family movie night to an entirely new level when your home renovation includes a home movie theater. You can start with a top of the line sound system and a large movie screen. Your renovation contractor can create a slope or multiple levels in your room to create stadium seating. For snacks and munchies, you can add a small galley kitchen or custom cabinets with a movie theater theme. Once you add blackout curtains to any windows and big comfy couches, you're ready for a movie theater experience.
Renovation Contractors With a History of Excellence
At Premier Remodeling, we take pride in our rich history in the Ogden Valley area. Our history starts many generations and decades ago. In fact, it dates back to the late 1800s. It was during this period that John Watkin left Germany for a new life in the United States, and finally making his way to Utah. In Midway, he settled and built a home for his family. He enjoyed his new home and built a reputation as an outstanding architect and contractor in the Layton, Utah area. Today, you can see examples of John's work in the area with the remain red-brick Victorian Homes.
In the more modern area, our family looks to Luke Watkin who spent years as a renovation contractor before going his own way and opening Premier Remodeling. More than 15 years ago, Luke wanted to create a contracting company that was transparent and customer-centric. As his reputation and workload grew, he enlisted his brothers, Matt and Caleb to help out with the business. They also spent years in the construction industry. Of course, there was one final family member to hire — their dad, Greg. This is truly a multigenerational firm with a record of excellence.
Why You Should Choose Us as Your Renovation Contractor in Layton, Utah
Renovating your home is a large undertaking, and you want only the best to make the most of your budget. There are many firms out there that claim to be the best but how do you know? At Premier Remodeling, we know that you have a choice, and we always strive to go the extra mile for our clients and set ourselves apart. Here are a few reasons to choose us as your renovation contractor:
Over 15 years of experience in the local area
Family-owned and locally-operated business
Generations in renovation and contracting
You don't need to put down a 50 percent deposit
Invoice reflect only the completed work to date
A dedicated member of staff works as your point of contact
Recognized by Qualified Remodeling Magazine as one of the 500 renovation contractors in the country
Extensive service area, including Morgan, Park City, Huntsville, Ogden, North Ogden, Farmington, North Salt Lake City, Kaysville, Bountiful, South Weber, Fruit Heights, Eden, and many more.
We're ready to help you through the process of remodeling your home from its kitchen to adding a mother-in-law suite even if you don't live in the local area throughout the year. Call us today to schedule an appointment to learn more about our services.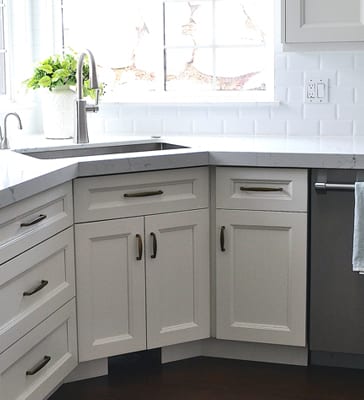 We are so happy with our house. They did a great job and are super easy and personable to work with!
Great people will use them for any of remodeling jobs in the future. There work is top notch.
Love our bar basement addition in Taylor!
Professional & thorough.