Plan Your Fruit Heights, UT Home Renovation with Premier Remodeling
Every home renovation is a unique journey. It begins with the homeowner's vision and is brought to life by the renovation team. Here in Fruit Heights, Utah where over 90% of residents are homeowners, home renovation is an essential part of our community. As a homeowner, you have the ability to do so much more than reside in a house. You are able to craft that house into whatever you think is most beautiful, useful, or welcoming. Even as your dreams and preferences change over the years.
Perhaps you've just had a stroke of genius in how to improve your home's design and enjoyability. Maybe you just welcomed new children or grandchildren into your life and want to make a special space for them in the family home. Or perhaps you've bought a new house but it needs a few tweaks before that house becomes your Fruit Heights dream home. Whatever your inspiration for a home renovation, Premier Remodeling is right here with you, ready to bring your vision to life.
We are the opposite of a one-size-fits-all remodeling team. We believe that every remodeling project is unique and worthy of a custom approach to create the space and experience that each homeowner is looking for. Whether you're looking to alter or transform your home or to build something entirely new in addition, our team can make that happen.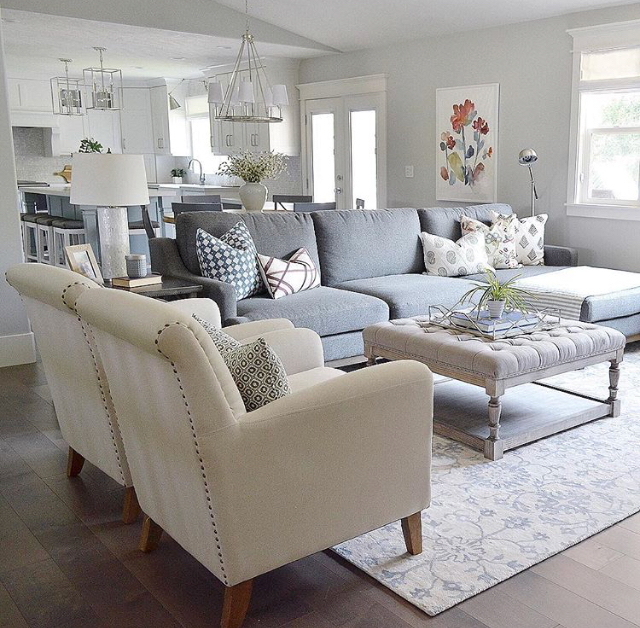 Premier Home Renovation and Building Services
Because each project is unique, we don't limit your options to a select set of services or designs. But we do find that many Fruit Heights renovations fall into certain categories that we have experience with and are happy to help you to plan and actualize.
Our home renovation and building services include:
Kitchen Upgrades and Remodels

Change your kitchen look, function, or complete layout. Upgrade an old kitchen or completely reinvent your shared family space.

Home Additions

Build new rooms or stories onto your home. Many families build home additions as the family grows or new interests develop.

Custom Cabinetry

Custom cabinetry allows you completely rebuild the function and appearance of your home. Redesign your kitchen cabinets or bathroom style.

Basement Finishing

Basements come in many stages of finishing. Add new flooring, insulation, and living amenities to any basement. From unfinished basements to great new living spaces or workshops.

Basement Renovations

If your basement is already built, rebuild it for your ideal purposes. Add a playroom with playplace structures or build a game room worthy of any party. Or refinish your basement into a guest suite.

Home Theater Rooms

A home theater is one of the most popular renovation projects. You can enjoy any film or video game in luxury style. Host your family and closest friends for movie viewings and homemade popcorn.

Full and Partial Home Remodels

Large-scale home remodels are another way to change your home. Whether you want to move a few walls or extend rooms into an addition, we can help.

Living Space Upgrades and Remodels

You can update the bedrooms or redesign your shared living rooms for your optimal lifestyle. New home technology and the latest designs can be remodeling projects in your home.

Floorplan Redesigns

Moving walls is something you can do with remodeling. Want your living room and en combined? It's easier than you think. Want to turn the attic into an office suite? That can be done with floor plan redesign.

Mother-in-Law Suites

In-law suites are a great addition to any home. With a separate entrance and a self-contained set of amenities, you can host a wide variety of independent guests.

Custom New Home Builds

If you have land, you can build a custom home on it. Design everything to your specifications for a whole new custom structure.

Guest Houses and Suites

Guest suites and completely separate guest houses are great for holidays and relatives or vacation rentals. They are also a property value addition to any home.

Outdoor Living

Build yourself a professional outdoor kitchen, firepit, or personal spa in the backyard with outdoor living remodels.
Transform your space by taking out walls, changing your floor plan, or altering the structure of your home to better suit your lifestyle. Build on something new like a home addition, a guest house, or an entirely new home on your expansive property. Or upgrade the details of your space by replacing cabinets, changing the fixtures, or building new structures inside your existing rooms. We can help with it all.
Your Vision is Our Masterpiece
Each new renovation project is about more than just the nuts and bolts of the change. It's a symphony of aesthetics and functionality. Our goal with every renovation is to enhance the beauty of your home as well as meeting your concrete goals in changing the space. Whether your plan is to reinvent your kitchen or transform your entire floor plan, the final result matters just as much as the initial design.
We want to turn your vision of a new home into a masterpiece; something that you can be proud of and inspired by every day. At the same time, the work must be absolutely top quality in structure, safety, and functionality. If we build custom cabinetry in your kitchen, those cabinet doors and drawers will glide open and your custom storage design will truly be at-hand making your kitchen more convenient. If we build a play gym in your basement for the kids, you can know that our passion for excellence will ensure every platform and slide is perfect.
Family-Owned and Family-Oriented
Premier Remodeling was founded 15 years ago by Luke and Nancy Watkins, built on Luke's strong foundation of generational builders. Luke learned home building and renovation from his father, who learned it from his father, all the way back into the late 1800s when John Watkins. Luke's ancestor immigrated to America to build many beautiful Victorian homes in the Salt Lake valley, several of which are still standing on the National Register of Historic Places.
As a family-owned and family-inspired business, Premier also understands the greatest of family values: communication and financial responsibility. We take the time to explain each detail and process to our clients and hold ourselves firmly accountable for our work. We hold ourselves, our partners, and our teams to a very high standard, and the results show in our finished homes.
As a passionately debt-free company, we do not require 50% down. Instead, we bill monthly for the work we have done and nothing is invoiced until the work is completely finished. This keeps us accountable and helps families renovating with hard-earned budgets have confidence in our dedication to the work. You can watch how your project is progressing and know that every step along the way is something you can consult about, ask questions, and even make changes as you see how the final result will shape out.
Let Us Help You Reinvent Your Home
Premier Remodeling proudly serves homeowners throughout the Ogden Valley, Park City, and areas north of Salt Lake. If you live in Fruit Heights, Utah or any of the surrounding areas, or are buying a home in this area, we would be honored should you allow us to help you reinvent your home. Each home renovation is a unique journey. We will embark on this journey with you by learning your vision, refining that vision into a plan of action, and bringing your home renovation vision into reality.
Whether you are looking to change the details, transform the space, or build something new onto your property, our team can make it happen. Whether you renovating a home you have lived in for years or changing a new home to more perfectly suit your ideal life here in Fruit Heights, we are ready to turn your house into the home you've been dreaming of. Trust in the Premier team to work with you directly, to make responsible decisions, and explain every step of the project should you have any questions about how the project is coming to fruition.
Please contact us by calling (801) 725-0000 or reach out through our online form to begin talking about the transformation you want to see in your home.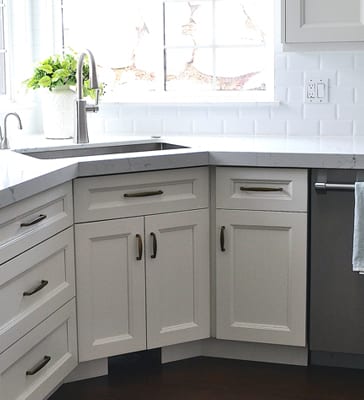 We are so happy with our house. They did a great job and are super easy and personable to work with!
Great people will use them for any of remodeling jobs in the future. There work is top notch.
Love our bar basement addition in Taylor!
Professional & thorough.