As Custom Home Builders in Park City, Utah, Beauty, Care, And Craftsmanship Are Our Specialties
Summer, winter, spring, fall - Park City, Utah is beautiful no matter what season it is, which is why tourists flock to it year-round. Its world-class outdoor recreation opportunities are nearly unparalleled (as evidenced by the neighboring Olympic Park), as are its stunning mountain vistas. A land this beautiful deserves to have beautiful homes as well, and our craftsmen at Premier Remodeling are up to the challenge. If you've found the perfect plot and are ready to build your dream mountain home, we encourage you to call on the best custom home builders in Utah. Your home deserves nothing less.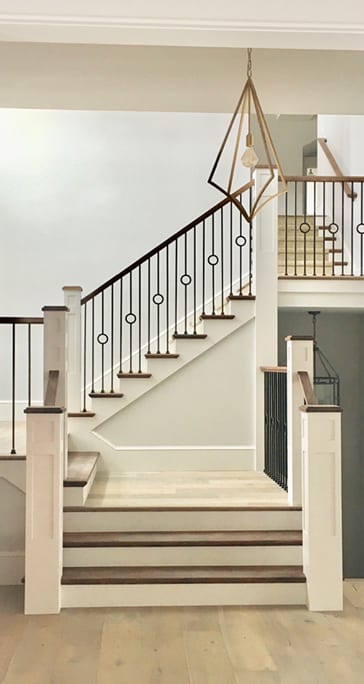 Choose Park City, UT Locals Who Know The Area
At Premier Remodeling, our team is made up of local craftsmen who live and work in Layton, Utah and the surrounding areas. Because of that, we know all about the local regulations and culture. We also have years of experience in working with the unique mountain terrain that makes up the bulk of Park City.
Mountain home building presents unique challenges, including things like erosion control, water and electric lines, and access roads. We know the proper way to handle all of these important components of your home that will make them secure and long-lasting.
There are many choices that go into building a house: flooring, paint colors, lighting, stylistic decisions, appliances, countertops - the list is nearly endless! However, we truly believe that the most important decision you'll make is which custom home builders in Utah to trust with the construction of your new house. At Premier Remodeling, we would be honored to be your team of choice in bringing your home to life.
Let Our Custom Home Builders Team Help You Visualize Your New Park City, Utah Home
One of the things that makes us unique is our focus on truly including our clients in the details of their projects. We want you involved! It's your home that we're working on, and we intend to make sure you can live in it happily and enjoy the lifestyle you've always dreamed of. Because of our focus on our customers, we have many ways to help you visualize your new home and understand how it will come together.
Come visit our showroom, where you can get to know our team and see samples of the materials you can choose from in designing and building your new home. Or, browse through our online gallery of past work for a little inspiration.
We understand that you're busy and that your time is valuable, which is why we've invested in 3D computer technology that enables us to share plans with you no matter where you may be located. Our team works with both permanent and seasonal residents of Park City, Utah, and we often complete entire builds and remodels with only occasional in-person visits from the owners. This software lets us collaborate and plan together, ensuring that your input is heard and giving you a look at the final result before we even begin construction!
Accountability And Communication
At Premier Remodeling, accountability and communication are two of our core values. We keep ourselves financially responsible and are a debt-free company. This enables us to have a billing system that's unlike any other and is much more convenient for our clients. Instead of requiring 50% upfront, we bill you monthly for work that we've already completed. This keeps our team accountable and helps you stay up-to-date on that status of your project.
Additional Services We Offer
Our home renovation and building services include:
Basement finishing
Basement renovations
Custom man caves
Mother-in-law suite construction
Living space upgrades and remodels
Kitchen upgrades and remodels
Home additions
Home theater rooms
Custom cabinetry
Full home remodels
Partial home remodels
Complete home rebuilds
Custom, high-end new home builds
If you don't see a service you're looking for on the list, give us a call at (801) 725-0000. We may still be able to help with your renovation and building needs.
Let's Build The Park City, UT Home Of Your Dreams
At Premier Remodeling, our custom home builders team work hand in hand with homeowners throughout Ogden Valley, Park City, and the areas north of Salt Lake. It's our business to bring stunning homes to life, all while exceeding owner expectations and treating you as an equal partner throughout the entire process. We will always listen to your concerns and involve you in every important decision there is to be made. Relationships are important to us, and we promise to treat you and your home with the respect and care you both deserve. We would be honored to be your partners in creating the custom, luxury home of your dreams.
Are you ready to get started on your remodel or custom home? If so, call us at (801) 725-0000 or fill out our online Contact form to get started!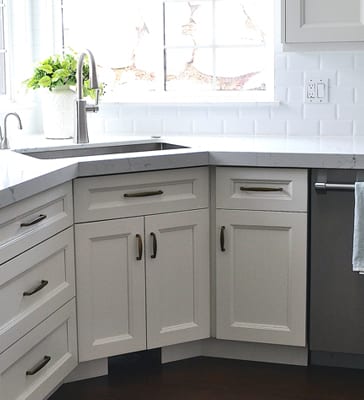 We are so happy with our house. They did a great job and are super easy and personable to work with!
Great people will use them for any of remodeling jobs in the future. There work is top notch.
Love our bar basement addition in Taylor!
Professional & thorough.