Enhance the Curb Appeal and Maintain the Value of Your Layton, UT Home with Exterior Home Remodeling by Premier Remodeling
Curb Our little corner of Utah has fresh breezes and majestic vistas in abundance, making it a great place to enjoy a bit of quiet paradise away from the big city. In addition to enjoying these valuable treasures, homeowners in Layton, Utah are within striking distance of outdoor activities like golfing, camping, hiking, horseback riding, hunting, fishing, skiing, snowmobiling and much more.
With some of the best examples of small-town U.S. like Bountiful, Farmington, Kaysville, Huntsville, Fruit Heights and many more, located right here in our valley, people come from all parts of Utah and all across America to raise a family or invest in a second home. Drawn to the valley for these reasons and more, the Watkins Family put down roots in the Layton, owning and operating Premier Remodeling for more than 15 years.
Premier Remodeling exists to meet the needs of our neighbors and fellow homeowners by transforming whatever they imagine into tangible reality. Services we provide include:
Upgrading or Redesigning Exteriors
Much More
Whatever form of remodeling, rebuilding or reimagining you have for the exterior of your home, our expert remodeling team is ready and able to make it happen.
Exterior Home Remodeling Services from Premier Remodeling
A major advantage associated with remodeling the exterior of your home comes in the form of maintaining the value of your investment by improving its quality and curb appeal. The Premier Remodeling team excels at providing our clients with the highest level of craftsmanship combined with the use of quality materials in achieving your remodeling objectives. Some common exterior upgrades and improvements we provide to homeowners include:
Soffits and Fascias. The deterioration of soffits and fascias is not just an aesthetic issue. Rotting of these exterior finishes provides varmints and other pests with access into attic spaces as well as environmental elements that can break down the integrity of roof and wall structures. Updating to more advanced materials, replacing old finishes, or applying paints, stains and coatings, and other improvements to fascias and soffits protect your investment and add curb appeal.
Gutters and Downspouts. Having control over the drainage of water from rain or snow melt is both a maintenance and safety issue. Protecting the structures and finishes of your home through the use of gutters and downspouts prevents water induced decay. Gutters and downspouts also direct snow melt away from porches and walkways where it might freeze into ice and cause safety issues for your family and guests.
Roofs and Gables. Besides being a maintenance item, which needs attention every 15 to 30 years (depending on the material used), upgrading or changing the style or type of roofing on your house can add to your home's curb appeal significantly. In similar fashion, upgrading or remodeling roof gables enhances beauty and value.
Exterior Finishes. Another way to completely transform the look and value of your home is by upgrading or enhancing to the exterior finish of your home. A variety of exterior finishes well-suited to Bountiful or Kaysville weathering can completely transform your home with a unique look that will draw the attention of your neighbors or potential buyers.
Doors and Windows. Technological advances in the various materials and elemental properties, like improved insulation value or enhanced functionality, of doors and windows makes upgrading them well-worth consideration.
Porches. Adding a porch or porch roof to the front door of your home is a great way to provide some added safety and comfort to your family and guests whenever they drop in for a visit. Various style elements like railings, columns and masonry work, help to transform the attractiveness of the entrance to your home.
Outdoor Living Spaces. Because of the grand vistas from Fruit Heights, Farmington and all over the Layton, Utah homeowners love to enjoy their outdoor spaces. We are experts at reimagining your outdoor living spaces with patios, decks, fire pits, outdoor kitchens, outdoor pools, gazebos, and much more.
Additions. An addition to your home might be a necessity for a growing family, but it can also be an added bit of curb appeal in the form of dormer or bay windows.
Driveway and Garage. Remodeling your driveway with stone pavers or other types of finishes also add to further curb appeal. Replacing an outdated garage door or completely altering its look are additional improvements our team is ready to carry out. You might even consider a porte cochère or xx is another driveway upgrade that adds elegance to your driveway and allow protection for your guests on those rare occasions when our weather turns foul.
Though these are among the most common exterior remodeling services we provide, the Premier Remodeling team is always open to your ideas and the visions you have for enhancing or improving the value and beauty of your home.
Our Specialized Premier Remodeling Process
We take the dreams you have for your home seriously, using our expertise to bring them to life. In order to make that possible, we treat you as an equal member of our team throughout the design and renovation process. Some key features of our remodeling process include:
Easy and Open Communication Between Client and Project Manager
Superior Quality and Craftsmanship
Trusted, Expert Subcontractors
Personal, On-Site Management
Competitive Prices
100% Customer Satisfaction
We recognize that it is your home and our efforts comply with your wants, needs and desires. For this reason, Premier Remodeling involves you in our processes from start to finish. For our team of professionals, you're more than another project, you're a new relationship.
If you can reimagine the exterior of your home in a completely different light by modernizing, upgrading or adding certain features, then we're ready to bring your vision to life. Our expert team has the necessary training and experience in exterior home remodeling to provide you and your family with complete satisfaction. The superior quality of our work will enhance the curb appeal of your home, add to its market value, and allow your family to enjoy the beauty of your home for years to come. Contact us to learn more about the exterior home remodeling solutions available from Premier Remodeling and turn your dreams into reality.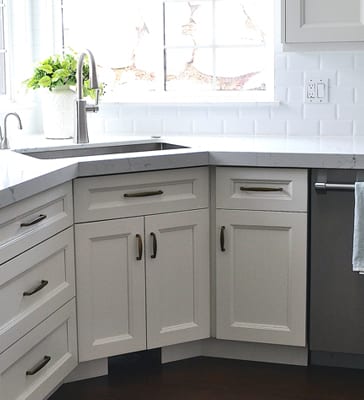 We are so happy with our house. They did a great job and are super easy and personable to work with!
Great people will use them for any of remodeling jobs in the future. There work is top notch.
Love our bar basement addition in Taylor!
Professional & thorough.