Considering a Home Renovation Contractor in Eden, Utah?
Nestled in the Ogden Valley, Eden, Utah is a small community that beckons outdoor lovers from around the country. With easy access to Powder Mountain Ski Resort, the town sees a lot of traffic throughout the year. Locals and visitors alike flock to North Fork Park with 2,600 acres designed for hiking, biking, horseback riding, and cross-country skiing.
Pineview and Cosi Reservoirs provide relief for hot summer days with boating and fishing adventures. Locals and visitors enjoy margaritas and Mexican entrees at Carlos & Harley's. In fact, the two Watkins brothers occasionally hop in their truck and drive an hour to indulge their need for really good spicy food at this local hotspot.
The area features some gorgeous single-family homes, condos, and vacation rentals. While there are new builds going up all the time. There are also some older homes in need of a little love and a fresh look. As a Eden, Utah, renovation contractor, we're ready to help you turn your outdated space into the home of your dreams.
Ways a Renovation Contractor Improves Your Home in Eden, Utah
If you've lived in your home for a few years, it might be showing its age. However, you don't want a one-size-fits-all home renovation. You want to work with a renovation contractor who listens to your wants and needs, and then turns that information into your dream space.
Whether you're looking to create the ultimate kid's playroom with tunnels, climbing walls, and built-in ball pit or a man cave where you watch the big game in comfort and peace, your renovation contractor should tackle the project as a unique opportunity to create something special.
Partial and Full Renovation
So what exactly is a home renovation? It's whatever you want done to your home to help the space function better for your family. This could be as easy as finishing a basement or remaking a kitchen and updating its appliances. Or it might be moving walls to create larger or better-defined rooms. A renovation contractor will help you turn your ideas into a finished home that you can be proud to show off.
If you have aging parents that live far away or who can't really take care of themselves anymore, then you might consider a home renovation that designs a mother-in-law suite. The type of home renovation creates a separate space in your home where your parents can live. This space can include a master suite, living area, and small kitchen. Your renovation contractor can connect the mother-in-law suite to your home so your parents have easy access to the rest of the home while also creating a separate entry and exit to give your parents some independence.
You work hard and want a place where you can retreat to watch the big game in peace and quiet. You can add a wet bar with beer on tap for times when your friends stop by or small kitchen to whip up a batch of nachos — don't worry we won't tell your wife! You can convert an unused formal dining room, study, or basement space for your man cave. You can add a pool table and arcade games, and decorate the walls with your favorite sports team posters.
If you have an unfinished basement, you're sitting on a lot of additional square footage. You can turn this space into many things from a child's playroom and spare bedroom to a library and wine cellar. If you're worried the area might be too dark, talk to your renovation contractor about lighting that you can add to make the area bright.
Custom Cabinetry and Woodwork
Is there such a thing as too much storage space? If you're having problems with organization and storage, then your home renovation might include customer cabinetry. You can redo the cabinets in your kitchen to accommodate the size and shape of gadgets you already own. Your master closet can benefit from built-in shelves, drawers, and shoe racks. You can add built-in bookshelves in almost any room in your home.
Do you need more bedrooms or a dedicated laundry room?  A home renovation can provide you with additional rooms if you have the land available. A renovation contractor will help you explore the possibility of a home addition to enlarge your space and make it more functional for your family. A home addition adds square footage to your home and increases the resell value. You can get an additional bedroom for a new member of your family or a home office where you can get some work done.
Process of a Home Renovation
The excitement is building and you're almost ready to commit to your home renovation project. You must be wondering what happens at each step in the process. Premier Remodeling is ready to partner with you through each step, including:
The initial meeting - at your home, we explore your list of must-have and most-wanted renovations. We take the time to walk through your home to get an idea of the available space.
A follow-up meeting - also occurs at your home within a week or two of the first. The design team takes laser measurements of your space for the most accurate measurements possible.
Product selection and designs - our team gets to work creating a detailed plan and estimate to create your dream space while you start selecting the products used in the reno, such as carpet, wood, appliances, and other items.
Subcontractor preview - In many cases, subcontractors will contribute work to your home. During the preview, they will evaluate your space, determine how much time they need, verify they understand their role, and make money-saving suggestions.
A scope meeting - Around two to three weeks after the preview, the scope meeting covers the schematic budget, updates work expectations and your selections. Revised estimates occur after the meeting for accuracy.
The bidding process - we take bids from our contractors and subcontractors to create a final estimate that's as accurate as possible.
The proposal meeting - This is when we go over the final estimate with you to ensure you understand what renovations are being done and the most accurate price possible of that work.
The start meeting - after everything is approved by you. We meet for a final time before renovation construction begins to sign contractors, review the timeline, and answer any additional questions.
More About Your Renovation Contractor in Eden, Utah
Premier Remodeling is a locally and family-owned and operated renovation company that specializes in upscale builds that creates dream homes. Luke Watkins spent his entire adult life working in the building and renovation field. More than 15 years ago, he decided to go out on his own and create a business that focused on creating one-of-a-kind home renovations instead of the cookie-cutter renos from other companies.
As the years passed, Luke invited other family members to join the firm, including his father — Greg — and his two brothers, Caleb and Matthew. Together, these men have created a customer-centric renovation contractor firm that believes in making your dreams come true, but it's in their history.
The first Watkins to enter the Ogden Valley arrived in the late 1800s and quickly made a name for themselves in architecture and homebuilding. Father and son team, John and Thomas Watkins settled in Midway, but you can see their influence throughout the area. In fact, many of the red brick Victorian-style homes that you see throughout the area were built by this father and son team, and some of the homes made it onto the National Register of Historic Location in the 1970s.
Today, you can rely on Premier Remodeling to get the job done right and to your specifications. We are a company that sees each project as a custom project, providing it with the time, care and attention it needs to bring you your dream home. Need another reason to contact us? We believe in billing you for only the work that they've done so far. You won't receive and estimate with a bill for half the costs before we get started. You'll start seeing results before you start paying. Call or contact us at (801) 725-0000 to get started!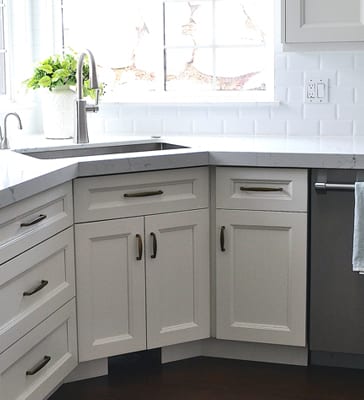 We are so happy with our house. They did a great job and are super easy and personable to work with!
Great people will use them for any of remodeling jobs in the future. There work is top notch.
Love our bar basement addition in Taylor!
Professional & thorough.