Our Home Renovation Contractor Improves the Functionality of Your Home in Davis County, Utah
Home Renovations in Davis County, Utah
There are many reasons that your once-perfect home slowly becomes less than ideal. It could be that time and trends have made your home feel out of date. Maybe you had twins two years ago, and you need more room for everyone.
A home renovation is easier and less costly than trying to sell your home and move into another one. Your renovation contractor can tailor-make each room fit your specific needs. You can make a lot of changes and updates on most budget sizes or splash out and remodel every nook and cranny of your home. Here's a look at some of the most common renovations.
Upgrade or Renovate Your Kitchen
If you're like most people, you believe your kitchen is the heart of your home. If it's grown too small or out of date for your family, you can stop cooking at home as much and find yourself spending less quality time with your family. With a kitchen renovation, you can make a few small changes or take everything out, reconfigure the space, and start from scratch. A renovation is a great time to add the latest gadgets from an island wine fridge to a pot filler.
With crying children and people checking their cell phones, it isn't as much fun going to the movies these days as it used to be. So why not make your home renovation your personal movie theater. Your contractor can put in sound barriers and create a stadium-seating design, so everyone has a great view. You can put in a large screen and heavy drapes to keep light out during the screenings. A small galley kitchen makes the perfect concession stand, or you can ask for custom cabinets to store your Hershey bars and Junior Mints.
Renovate or Finish a Basement
You can greatly increase the square footage in your home by finishing your basement, and you can do almost anything with the space. It's an ideal spot for your movie theater or a family room with a small galley kitchen. You can ask for custom cabinets and bookshelves to create a personal library. It's a great place to add additional bedrooms with ensuite bathrooms or a man cave to watch the big games. You can even use the area to build a mother-in-law's suite or apartment for aging parents.
Premier Remodeling's History in the Ogden Valley
In the early 2000s, Luke Watkin was working as a renovation contractor in the Ogden Valley area. He decided to put his years of expertise to work and open his own company. As he established Premier Remodeling, he needed help and enlisted the aid of his brothers, Caleb and Matt. However, the crew seemed to be missing an essential member, so they brought in their dad, Greg. While this makes Premier Remodeling a cool family-owned business, there's a little more history to it.
John Watkin grew up in Germany and decided to immigrate to the United States in the late 1800s. He arrived and slowly made his way west to the Ogden Valley area. In love with the natural beauty, John decided to stay in the area and built his family home in Midway. During his lifetime, Watkin built a reputation as one of the best architects and builders in the area. Today, you can see the red-brick Victorian homes he built in the Ogden Valley. These homes were added to the National Register of Historic Places in the 1970s. Talk about a family business.
Renovation Contractor With an Extensive Service Area
At Premier Remodeling, we enjoy working with a large customer base and helping them improve their homes. We focus on each project like it's the only one we're currently working on. However, we do offer our services to an expansive service area. This area includes:
Centerville
Clearfield
Clinton
South Weber
Sunset
Syracuse
West Bountiful
West Point
Woods Cross
We strive to reach as many customers as possible so this isn't a complete list. If you don't see your hometown on the list, contact our office to see if we serve your area of Ogden Valley.
Reasons to Call Our Renovation Contractor Company in Davis County, Utah
When it comes time to renovate your home, you're going to have a choice in renovation companies. You're looking for the best to tackle your home improvement project. At Premier Remodeling, we focus on working directly with the client to ensure you're happy with your space for many years. Here are some other things to consider:
Over 15 years of experience
Family-owned and locally-operated business
No 50 percent deposit
Current invoice only reflect work done at the date of the invoice
Single point of contact
Ranked by Qualified Remodeling Magazine as one of the top 500 renovation contractors in the country
When you've settled on a budget and have a good idea of the work you want done, it's time to call in a professional. Contact us today for more information or to schedule an appointment.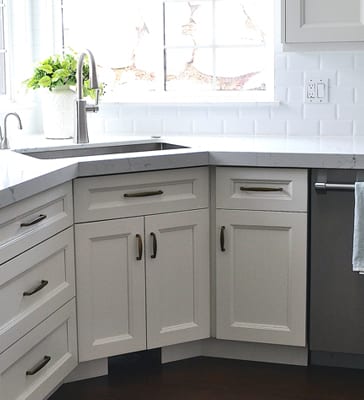 We are so happy with our house. They did a great job and are super easy and personable to work with!
Great people will use them for any of remodeling jobs in the future. There work is top notch.
Love our bar basement addition in Taylor!
Professional & thorough.
Growing families, growing dreams, and lifestyle changes can all mean that you need to expand your home. Whether you need to build up, build out, or build on, you can trust the Premier Remodeling team to take care of your home addition just the way you envision it. All too often, remodeling companies convince their potential clients to change their dreams for home additions to make the job easier with words like "seamless" and "matching." That's not the way we work. We enjoy the challenge of bringing your home addition dreams to life in a way that matches your existing structure and decor. Our goal is to take our service to the next level. Partnering with our customers inspires us to work harder and provide more innovative homes for our clients year after year.
Your kitchen is one of the most important rooms in your home. It's where the entire family gathers together, a space for entertaining, and a personalized sanctuary for the home chef. You deserve to have a kitchen that reflects your sense of style and provides the function you need to create your favorite culinary delights (or grab take-out with the family). Let us make your kitchen incredible, with a beautiful design, high quality materials, and unbeatable craftsmanship.
An unfinished basement is like a blank canvas. It has all the potential in the world. Whether your basement fills you with longing for a family game room, additional living space for your teens, a guest room for visitors, or a space to pursue your favorite hobbies, our team can help you make it happen. Pour your biggest dreams into a wishlist, and allow our experienced team to guide you to basement renovation results even more stunning than you imagined.