Full-Service Home Renovation Services Available in Box Elder County, UT
Head Turning Home Renovations
It doesn't matter if you're a history buff, a rocket scientist, or an artist; residents of Box Elder County, Utah have a lot of interesting places to visit when they want to be on the go. ATK Rocket Garden Museum showcases rocket technology and Golden Spike National Park is a hotspot for people who want to learn more about the railway that connected the West to the East. What about when they want to stay home? Premier Remodeling helps homeowners make the most of their homes with high-quality home renovation services.
What Can You Imagine in Your Home?
A luxury home is more than fancy bells and whistles. True luxury is owning a home that meets your needs perfectly and makes you feel comfortable in every single room. Remodeling your home so it reflects your current family needs is an investment in happiness and contentment. The experienced home renovation team at Premier Remodeling promises to listen closely to your ideas, and then create a home renovation that you and your family will enjoy for years to come.
All our home renovation projects are custom-designed to fit each homeowner's needs. We don't try to make your home look like every other home in the county. We treat each project as a unique challenge to incorporate your ideas with our creative design knowledge and renovation skill. Let's take a look at some possibilities that may be suitable for your home.
If your home needs a complete makeover, we've got the talent and experience to make that happen. Our comprehensive renovation skills include moving walls around, rewiring the electricity, putting in new plumbing, installing new flooring, and whatever other tasks need to happen to create that whole new look that will change the way you live at home.
Not all homes need to be completely changed. We also handle partial home renovations, which means you get part of your home remodeled, such as a kitchen or a basement.
Custom Cabinetry and Shelving
Wherever you need storage, we can install cabinets and shelves that fit perfectly and match your home. Custom cabinetry is for the kitchen and bathrooms, but it can also be for home offices, bedroom closets, and home entertainment rooms. Eliminate clutter with new cabinets and shelving systems that are built from excellent quality materials.
Make mom comfortable in her own specially-designed suite. She will enjoy the privacy of her own set of rooms, including a bathroom and small kitchen area, and you'll have peace of mind knowing she's right there in your own home. The Premier team can accomplish this home renovation by remodeling an existing area in your house or adding a new addition to your home.
Keep the entire family entertained with a room dedicated to your collection of home theater equipment. Install a big screen and sit back in your easy chair to watch a movie, or entertain your friends on the day of the big game. A home theater room is a luxury you're going to appreciate all year long.
Get a space just for you. We can custom-build the man cave any way you please. Create a high-tech spot with all the conveniences you've ever wanted, or make it more about relaxation, shooting pool with friends, and sitting down to a mini-bar for a drink. Whether you want your man cave built somewhere on your property, or you want to remodel an existing space, Premier Remodeling has the skills to get it done right.
What does your basement look like? If you have an unused area in your basement, consider renovating it to make it useful to you and your family. You will be amazed at what the Premier team can do in your basement. Create a space for your kids, an extra bed and bath, a luxury laundry room, a home gym, or a studio for your creative efforts.
Sometimes your home simply doesn't have enough room. Allow our experts to transform the inside of your home with a home addition. An addition can be anything you want: kitchen area extension, home gym, a nursery for the new baby, or a guest suite. All additions are custom-built so it blends in beautifully with your home.
What else can you imagine in your home? How about a study with built-in bookshelves? A formal dining room? A room for displaying the treasures you've collected over years of travel? Our home renovation services are flexible and always intended to satisfy you.
What Makes Our Home Renovation Company Different from the Competition?
Premier Remodeling is a family-run business. Luke Watkins runs the business along with his brothers, Caleb and Matt, and their father, Greg. Home renovation for this experienced family has always been about bringing dream homes to life. To meet our own high standards, we keep the company debt-free through wise financial decisions. That means everything you pay toward your home renovations goes directly toward your home and not someone else's project. 
We are also a big believer in good communication. We explain everything to our customers because home renovations shouldn't be a frightening, mysterious experience. We want you to be completely on-board with every part of the project. Our in-depth process has been fine-tuned over the years, making the experience smooth for everyone involved.
Give Us a Chance to Renovate Your Home in Box Elder County
From start to finish, the home renovation process is centered around you and your home's needs. Let us know what we can do to make your home a luxurious, comfortable place for you and your family to enjoy. Please call us at (801) 725-0000 or fill out our online form to get more information. We look forward to custom remodeling your home!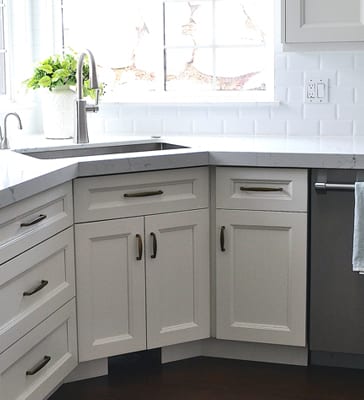 We are so happy with our house. They did a great job and are super easy and personable to work with!
Great people will use them for any of remodeling jobs in the future. There work is top notch.
Love our bar basement addition in Taylor!
Professional & thorough.
Growing families, growing dreams, and lifestyle changes can all mean that you need to expand your home. Whether you need to build up, build out, or build on, you can trust the Premier Remodeling team to take care of your home addition just the way you envision it. All too often, remodeling companies convince their potential clients to change their dreams for home additions to make the job easier with words like "seamless" and "matching." That's not the way we work. We enjoy the challenge of bringing your home addition dreams to life in a way that matches your existing structure and decor. Our goal is to take our service to the next level. Partnering with our customers inspires us to work harder and provide more innovative homes for our clients year after year.
Your kitchen is one of the most important rooms in your home. It's where the entire family gathers together, a space for entertaining, and a personalized sanctuary for the home chef. You deserve to have a kitchen that reflects your sense of style and provides the function you need to create your favorite culinary delights (or grab take-out with the family). Let us make your kitchen incredible, with a beautiful design, high quality materials, and unbeatable craftsmanship.
An unfinished basement is like a blank canvas. It has all the potential in the world. Whether your basement fills you with longing for a family game room, additional living space for your teens, a guest room for visitors, or a space to pursue your favorite hobbies, our team can help you make it happen. Pour your biggest dreams into a wishlist, and allow our experienced team to guide you to basement renovation results even more stunning than you imagined.